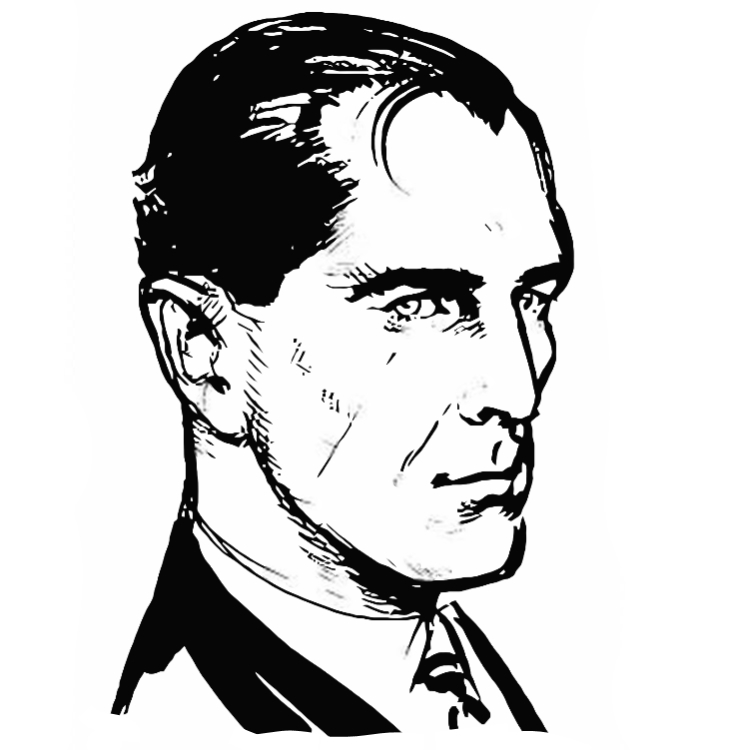 The James Bond film series is of course, a cinematic icon, that's run for over half a century. Spanning 25 films (if you count the 'unofficial' Thunderball remake Never Say Never Again, and even more if you count the TV and spoof versions of Casino Royale), the series has featured six actors in the title role, from Sean Connery, who originated the role in film, to the current actor, Daniel Craig (although if Craig remains for a fifth film remains to be seen).
However, the series originated as a novel series by Ian Fleming. Fleming was an intelligence officer during the second world war. Upon the end of the war, he retired to Jamaica and became a writer, at his home "Goldeneye"-the name based on Fleming's own unused wartime operation and later the title of a Bond film later on-and used his experience in intelligence to write a series of spy novels. The main character's name-James Bond-came from a ornithology book.
CASINO ROYALE was the first novel, and of course led to fourteen sequels (including two short story collections), which would form the titles for the first 15 Bond movies, if not necessarily the plots.
Before I go more in-depth with the differences between Casino Royale and it's film counterpart, it's important to realize that the literary Bond is largely distinct from his film counterpart. Although he's still a competent world-saving hero, a man with high class and taste, and still finds himself with a bevy of woman, there are key differences. First off, he's far more weary and 'burned out' as a result of the physical and psychological tolls of his job.
He is also far less reliant on gadgets, preferring to use stealth and regular weapons as opposed to amphibious or missile-launching cars. He is also-perhaps because of his world weariness-far more humorless than the constant wit of the cinematic Bond.This version of Bond has occasionally crossed over to the films; Timothy Dalton and Daniel Craig both were heavily influenced by the book Bond, although their films still had many of the film conventions. The first two Connery films-DOCTOR NO and FROM RUSSIA WITH LOVE likewise were less reliant on gadgets and featured a slightly harder-edged Connery than the more charming Bond of later installments.
Now, onto Casino Royale. Perhaps the most glaring difference right away is the film's introduction and first hour. The film opens with Bond earning his 00's by offing a crooked station chief and his contact, and then in the next hour using skills to track down a conspiracy to destroy a plane prototype in Miami, engineered in part by QUANTUM/SPECTRE agents Le Chiffre, the mysterious Mr. White (Whose background was greatly expanded on in the recent SPECTRE). When the plan fails due to Bond's intervention (featuring two impressive action scenes), Le Chiffre-who had hoped to use the money from the operation to play the stock market-has to earn back his investment, and enrolls in a high-stakes poker game at the Casino Royale. Bond is inserted in the game to play against Le Chiffre, hoping to have him lose and be captured by the British secret service so he can give up his secrets.
However, this is where the novel actually starts.
Next: More on Casino Royale.