Though I'd  cover a bit of Metal Gear Solid's English voice talent. Although the games started as Japanese games (although American involvement was later used), the translation of the series was hailed as one of the better translations and voice performances in a video game to date (1998), especially considering the English localization of the NES port of Metal Gear had some issues. As the series went on, more prominent voice actors would join the series. This article will cover at least part of these actors (mostly the more heroic characters), with possibly more to follow.
'nuff said.
This will cover some of those important voice actors.
The most important of these of course is David Hayter. Hayter voiced Solid Snake and Big Boss in all the Metal Gear Solid games from 1998-2010 (With a minor exception for the old Big Boss from Metal Gear Solid IV), although he was asked not to return for Metal Gear Solid V (mainly due to Kojima's preference for motion capture for the series). Hayter also is a screenwriter, having written for several comic films, including the first two X-men films.
Kiefer Sutherland needs little introduction, as he's a well-known star, from notable films in the 80s such as The Lost Boys, Stand By Me, to of course his signature series, 24 (Which bears some resemblances to Metal Gear, at least by being in the espionage/action genre). Kiefer is the motion capture and voice for Big Boss and his double, the Medic/Venom Snake, in Metal Gear Solid V.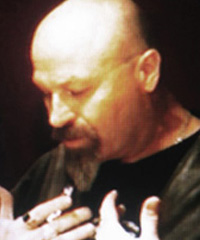 Patrick Zimmerman, Josh Keaton, and Troy Baker all provide the English voices of Revolver Ocelot at various ages and in various games, the complicated anti-hero who is Big Boss's ally (and he idolizes Big Boss) and Solid Snake's primary nemesis. Zimmerman has done a number of voice-acting roles for Disney and Hanna Barbara productions. Josh Keaton is perhaps best known as DC's main animated Hal Jordan/Green Lantern voice, as well as the voice of Peter Parker/Spider-Man in the popular but short-lived spectacular Spider-Man cartoon.
Troy Baker is of course a celebrity of sorts in the video gaming world, having played Joel in the very popular "Last of Us" game, as well as recently Sam Drake, Nathan's brother in Uncharted 4. He's also made many voice acting contributions to the Batman Arkham series. In addition to voicing the more middle-aged Ocelot, he also provided motion capture and his likeness was used.
Robin Atkin Downes was the voice actor for the "real" Master Miller-Snake's business-minded but eventually revenge-obsessed ally-in Peace Walker and Solid V. Robin got his start mainly as cast member Byron on the show Babylon 5, and made several appearance in various shows such as Buffy the Vampire Slayer, Charmed, and Arliss. However, in the last two decades he's mainly stuck to video game and animation voice acting, including working with Josh Keaton on the Green Lantern animated series.
The prolific Jennifer Hale performs Naomi Hunter, the geneticist character whose loyalties are uncertain; as well as Otacon's stepsister, Emma. Hale also worked on the Green Lantern animated series as GL's love interest Carol Ferris (AKA Star Sapphire) as well as Marvel's Ms. Marvel/Captain Marvel, Carol Danvers. She's also the female voice for Commander Shepard in the Mass Effect series, and has been in many of the Star Wars games and animations, most notably Bastila Shan in "Knights of the Old Republic". She also was Black Cat on the Spider-Man animated series, and provided the voice of Silver Sable for later animated series and games.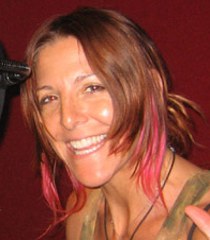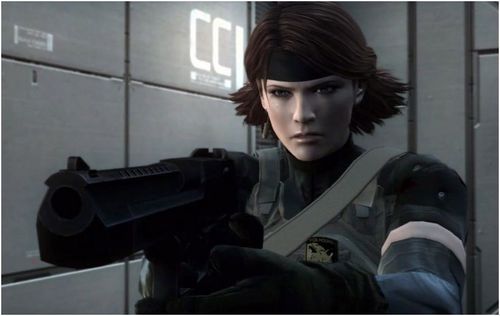 Debi Mae West is Meryl Silverburgh, Snake's love interest in the first game, the daughter of Colonel Campbell, and a capable soldier in her own right.  She's done a great number of voice acting for the English dub of the Naruto anime series.
Christopher Randolph is the voice of the heroic Hal "Otacon" Emmerich and his treacherous father, Huey Emmerich, both of whom are instrumental in the development of the Metal Gear tank series. Randolph hasn't done much outside of Otacon, apart from a few sitcom appearances.
Danish model Stephanie Joosten is the voice-although she doesn't talk that much-of Venom Snake's sniper buddy Quiet-in Metal Gear Solid V. In addition, she is the singer of Quiet's theme,.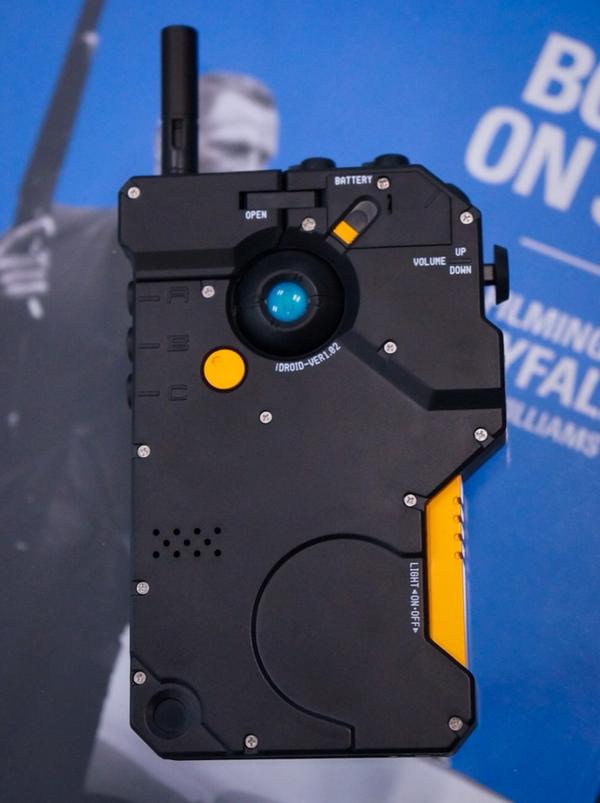 Donna Burke is the singer of two of the most prominent songs in the series, "Heavens Divide" (From Peace Walker) and "Sins of the Father" (From Phantom Pain). She also voice's Venom Snake's mobile computer, the Idroid.
Lori Alan voices Big Boss's mentor and eventual nemesis-as well as the one who pretty much starts this whole thing, the Joy/The Boss. Outside of Metal Gear, she's well known as Diane Simmons-the newscaster from Family Guy, and also the voice of Pearl from Spongebob Squarepants, but she's also worked on many Pixar films, such as the Toy Story franchise. She's also had several live action and stage roles.