Star Wars has spanned several decades, and unfortunately, some of the actors have passed on over time. Carrie Fisher is the latest, and perhaps the most noticeable, as she was one of the lead actors in the film series. Her influence on film, as well as her personal influence as a writer and activist cannot be underestimated.
Here's a look at some of the other Star Wars actors who have unfortunately passed.
Kenny Baker passed away in August 2016 at the age of 81. He operated R2-D2, although in later films a lot of his work was sometimes replaced by remote control, he still served as a consultant for the character up until The Force Awakens. He also starred in several other films, such as "Time Bandits".
Christopher Lee played Count Dooku/Darth Tyrannus, the Sith Lord leader of the Seperatists-and Darth Vader's predecessor-in "Attack of the Clones" and "Revenge of the Sith". Lee had an extremely diverse career, appearing in the Lord of the Rings and Hobbit trilogies as Sauromon, the James Bond film "Man with the Golden Gun" as Scaramanga, and in several Hammer horror films as Dracula, in addition to many other roles.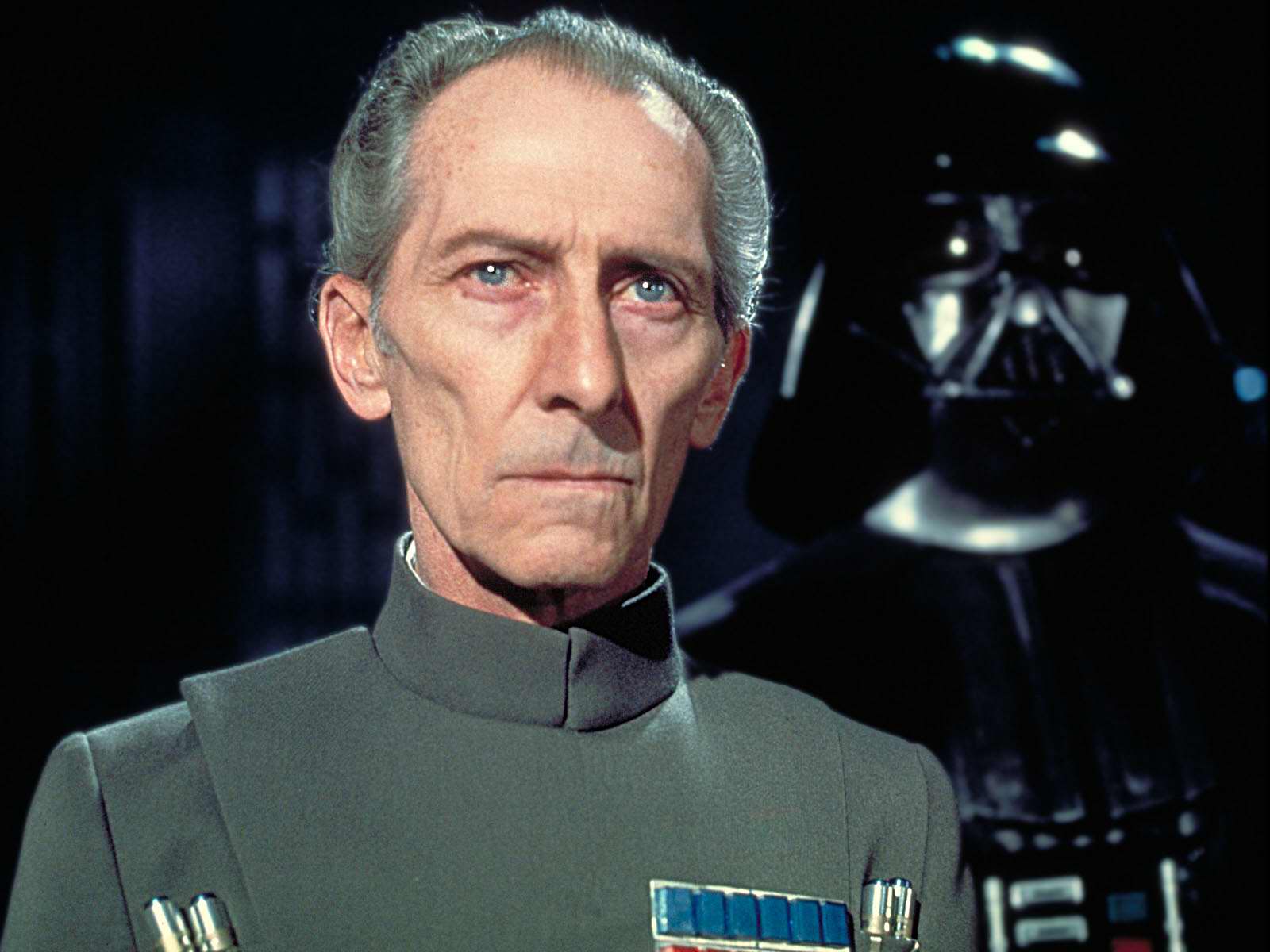 Peter Cushing, who also starred in a great number of Hammer horror films,  passed away in 1994. He also played Sherlock Holmes, and a movie-only incarnation of The Doctor in Doctor Who, in two films based on the TV show's Dalek stories (but outside it's continuity)
Sebastian Shaw played the unmasked face of Darth Vader in "Return of the Jedi", as well as the force ghost of Anakin Skywalker (prior to the 2004 DVD release). He passed in 1994. In addition to numerous TV and film roles, he was in a lot of plays in Britain.
Alec Guiness of course originated the role of Obi-Wan Kenobi, the Jedi survivor who helps lead Luke toward his destiny. Guiness starred in many films, such as Bridge on the River Kwai, Great Expectations, Our Man in Havana, and Lawrence of Arabia.
Irvin Kershner was the director of The Empire Strikes Back, and a mentor of George Lucas. In addition to Empire, he directed many other films, such as A Fine Madness, Never Say Never Again (A Bond film) and Robocop II.
Richard Marquand was the director of "Return of the Jedi". He also directed a few other films, such as Jagged Edge and Eye of The Needle. He also has a cameo in the film, as an AT-ST driver who gets tossed out by Chewbacca and the Ewoks.
Michael Sheard played Admiral Ozzell, the ill-fated commander of Darth Vader's imperial fleet at the start of The Empire Strikes Back. Sheard appeared in many British productions, including several episodes of Doctor Who as various characters, the British drama Grange Hill, and the Indiana Jones films Raiders of the Lost Ark and Indiana Jones and the Last Crusade as two separate characters.