Peter Capaldi, the twelfth Doctor in the series (although maybe 13th if you count John Hurt's "War Doctor", who for the most part, wasn't considered the Doctor by himself or his successors until it turned out he had done right all along) announced last night that he would be leaving Doctor Who at the end of 2017, opening the door for a replacement in 2018 (as well as a clean slate for new producer and head writer Chris Chibnall). Although the casting process has only just been, here's some possibilities, including actors who were contenders for the role in the past, but were passed up for  whatever reason. It's possible none of these will be cast at all-after all, the announcement of Matt Smith in 2009 was totally out of left field-but here's some guesses anyway.
Paterson Joseph was apparently closely considered for the role of the eleventh Doctor, but was passed over in favor of Matt Smith. He previously appeared in Doctor Who's Bad Wolf and Parting of the Ways as a different character, Rodrick, but he's also of course appeared in several other British productions as well.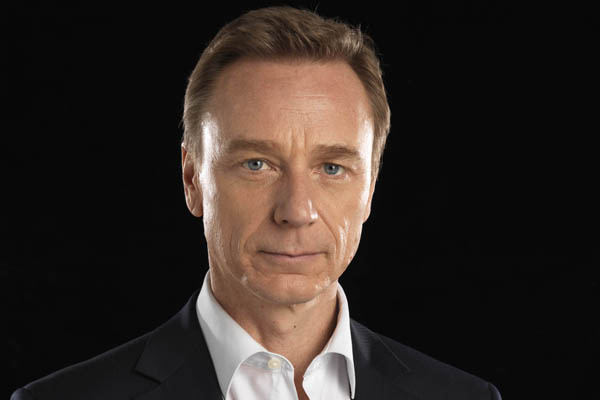 Ben Daniels was another 'almost' Doctor, this time for the twelfth. Recently, he's been in the Exorcist remake, and X-wing leader General Merrick in Rogue One.
Hayley Atwell has expressed interest in the role, should they choose to cast a female Doctor for the first time. She's of course well-known for her role as Peggy Carter in the Captain America films, as well as a short-lived TV series.
Ben Whishaw-the current Q in James Bond-is considered one of the current 'favorites' to replace Capaldi.
….and speaking of Bond, current Tanner Rory Kinear is also reportedly a contender.
Eddie Reymayne-recently of Fantastic Beasts and Where To Find Them, as well as Theory of Everything, The Danish girl and numerous other recent films-is also reportedly interested in the role.
Rupert Grint-Ron Weasley of Harry Potter fame-has also expressed some interest in the role, perhaps he'd be the first "ginger" Doctor, as the Doctor's always expressed an interest in having a redheaded incarnation.
Olivia coleman-current star of "Broadchurch"-another series by Chris Chibnall-is another likely contender. She previously appeared as an incarnation of Prisoner Zero in Matt Smith's opener The Eleventh Hour, but in addition to "Broadchurch" she's also worked in The Iron Lady, Hot Fuzz and various other programs and films.