In 2013, as part of Doctor Who's 50th anniversary celebrations, a TV movie was developed. However, unlike "Day of the Doctor", this would not be a traditional Doctor Who story; but instead, a "true story" film about the genesis of the show, as well as William Hartnell's casting in the role, and the health problems which eventually led to him being retired, and being recast via "Regeneration". It would be written by Mark Gatiss, who wrote several stories for the new series and is an accomplished TV writer outside of WHO as well.
Hartnell is played by David Bradley, a British actor who appeared in Doctor Who earlier in the seventh season as the villanous Solomon, but also was well-known as the groundskeeper Filch from the Harry Potter film series, as well as recurring roles in the series Game of Thrones and The Strain.
Also starring in the film was Brian Cox, known for films such as Manhunter, Rise of the Planet of the Apes, X-men 2 and many others. He plays Sydney Newman, the BBC's head of drama at the time, one of Doctor Who's two main creators-although one who intended the show to be more 'edutainment', with the Doctor visiting various historical eras. Verity Lambert is the other side of the coin, who helped the show focus on more sci-fi elements, including the Daleks, which propelled the show to steller ratings and ensured it's longevity. In this film she's played by Jessica Raine.
Various other actors play the Doctor's companions, although the focus of the TV movie is pretty much Hartnell, Verity, and Sydney.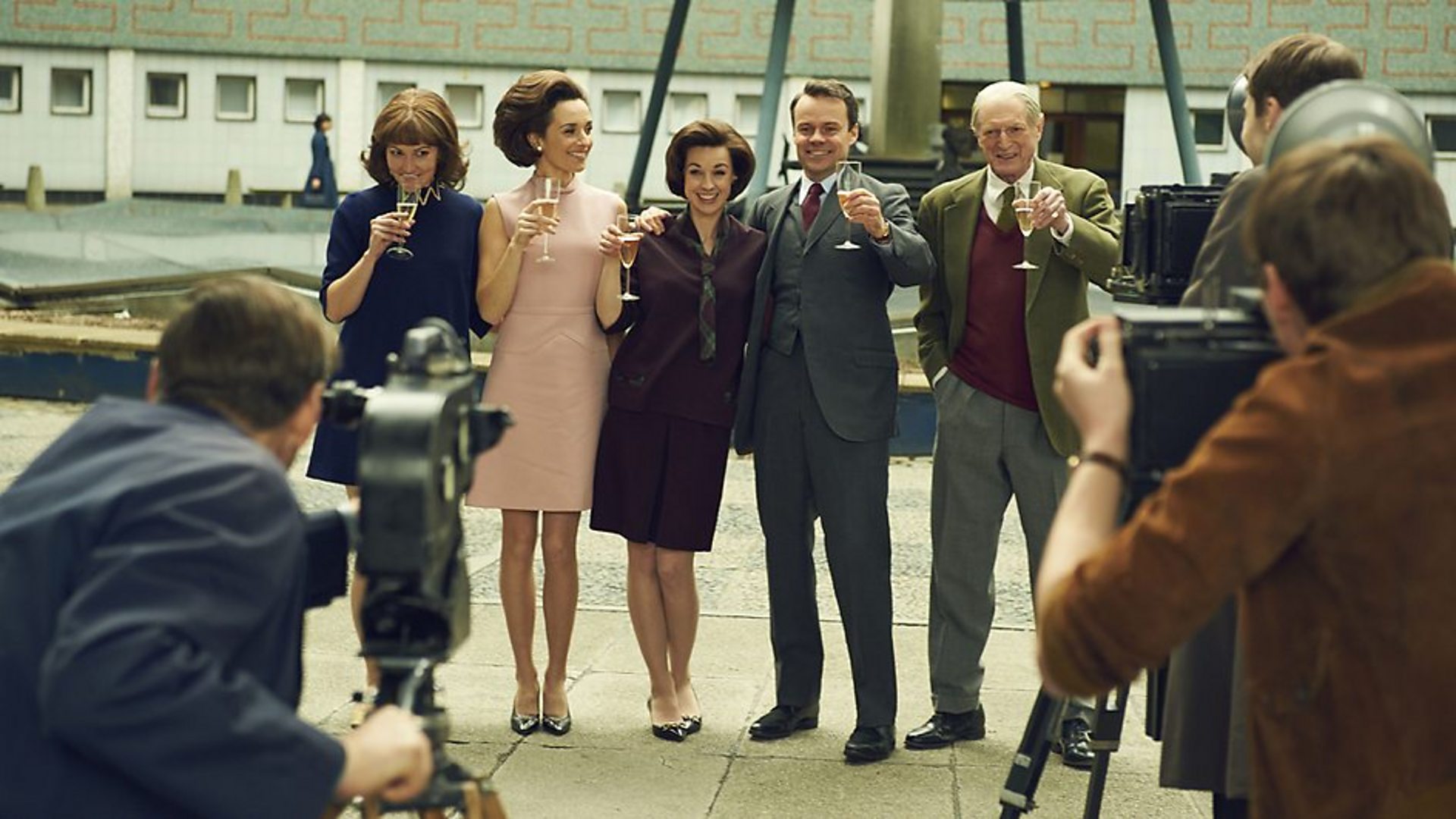 The film features various cameos by the actual companion actors in other roles (Those still with us). William Russell, who played Ian Chesterton, the first male companion;
and Carole Ann Ford (Who played Susan)
As well as Jean Marsh and Anneke Wills (Sara Kingdom and Polly).
The film eventually deals with the degradation of Hartnell's health, which became a problem for the producers, as he would forget his lines and they couldn't afford to keep re-recording scenes (There's several on-screen dialogue gaffs even in the broadcast footage). However, as Hartnell records his last episode, he 'sees' then-current Doctor Matt Smith, and is content the show will go on.