In 1999, Star Wars Episode I: The Phantom Menace arrived, and of course Dark Horse got on board with their own adaptation. Written by Henry Gilroy-who would later work on the Clone Wars and Rebels cartoon series. It was also inked by Al Williamson, giving it a sort of similar look to the ESB and ROTJ adaptations Williamson penciled in the 80's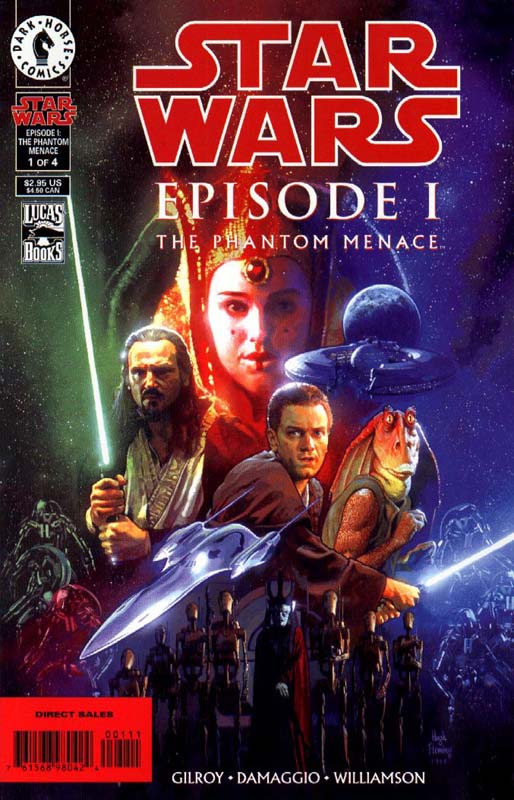 In additon to the adaptation, Dark Horse also published a series of one-shots focusing on four characters from the film: Qui-Gon, Obi-Wan, Anakin and Padme/Queen Amidalia. Obi-Wan's story is mainly a 'debriefing' to Yoda, and is largely just a retelling of the film. The other one-shots mainly take place on Tatooine.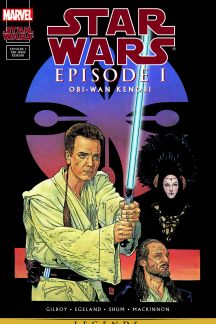 By far the largest spin-off for the film came out a year later with the Darth Maul miniseries. The popularity of the character would of course inspire future comic and novel series, and a ressurection in the Clone Wars comic series, as well as Rebels.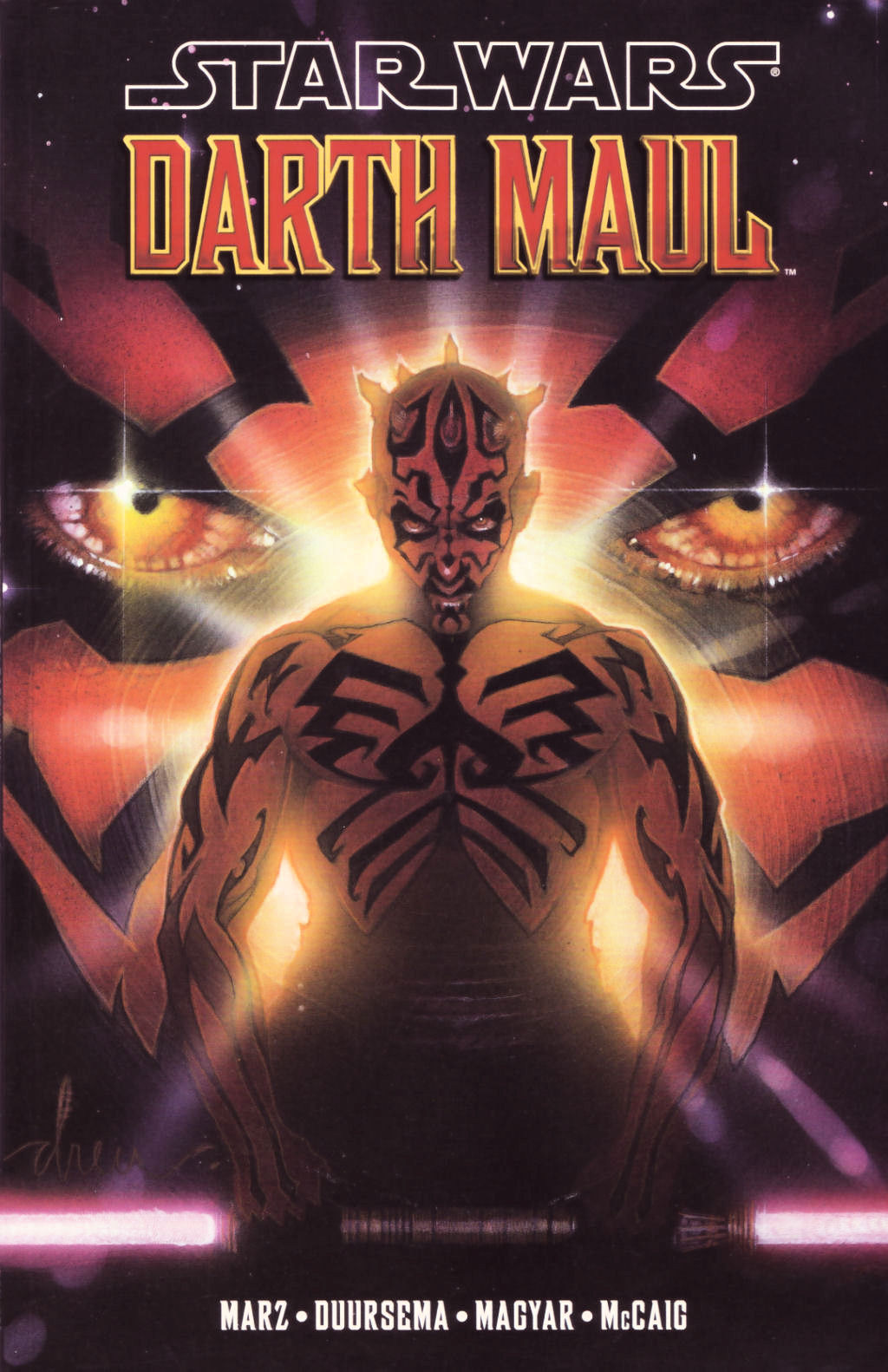 The Darth Maul series-one of many Star Wars comics illustrated by Jan Duuresama-has the Sith lord commanded to take down the criminal organization Black Sun. It also ties in with the Shadow Hunter novel as well.
It also notably has Maul face off with a "Nightsister", a dark-side force witch (Although the Witches debuted in a 1994 novel, "The Courtship of Princess Leia", many depictions of them post-1999 were based on concept art for Maul). In a funny twist, Maul was revealed to be from Dathomir himself in the Clone Wars series.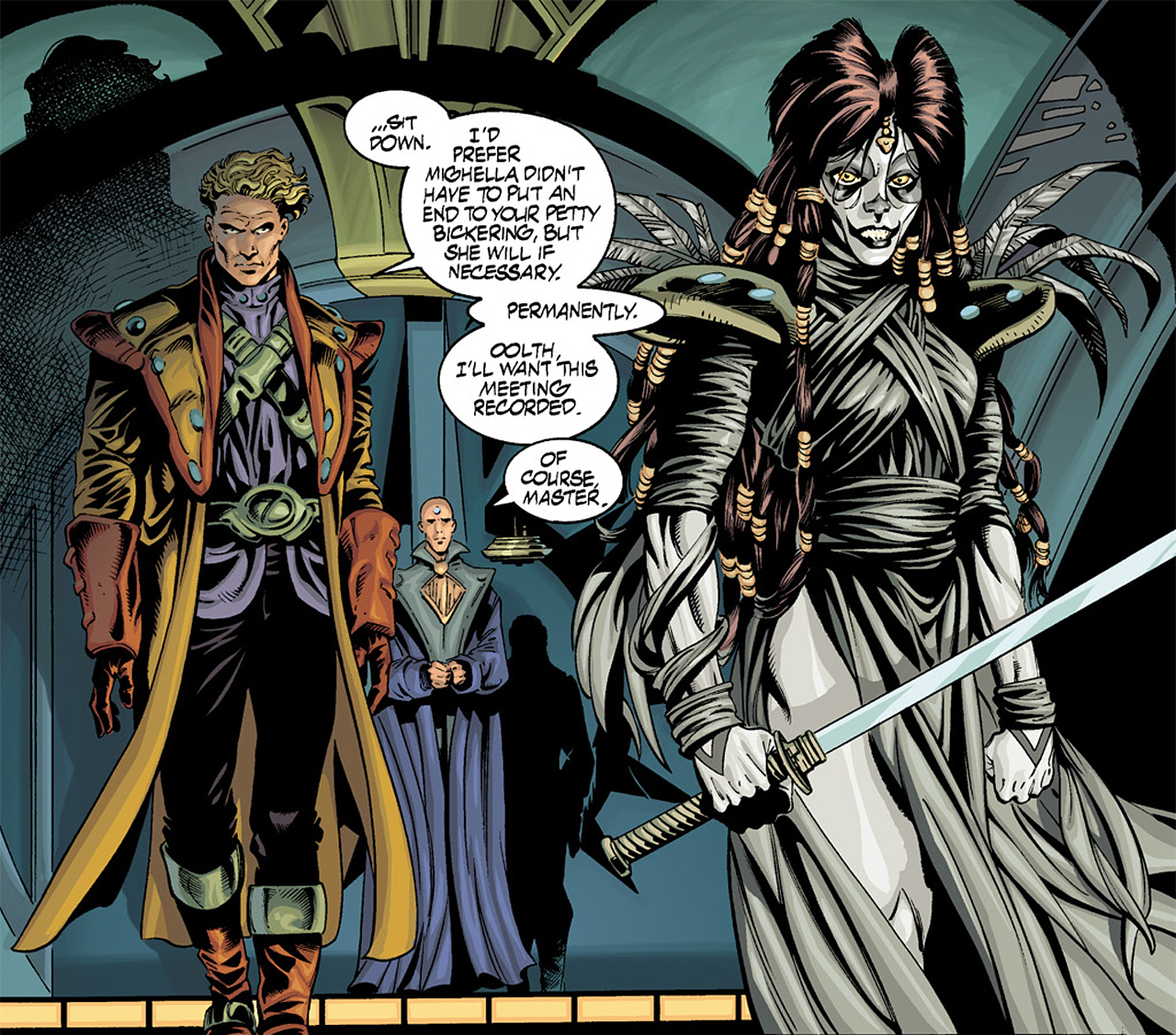 Darth Maul's mother in particular was revealed to be one, based on the same concept art no less! Awkward…. (This following panel is from a later comic series, Son of Dathomir).
Although Mighella is of course, no longer canon, and Tamzin still is….