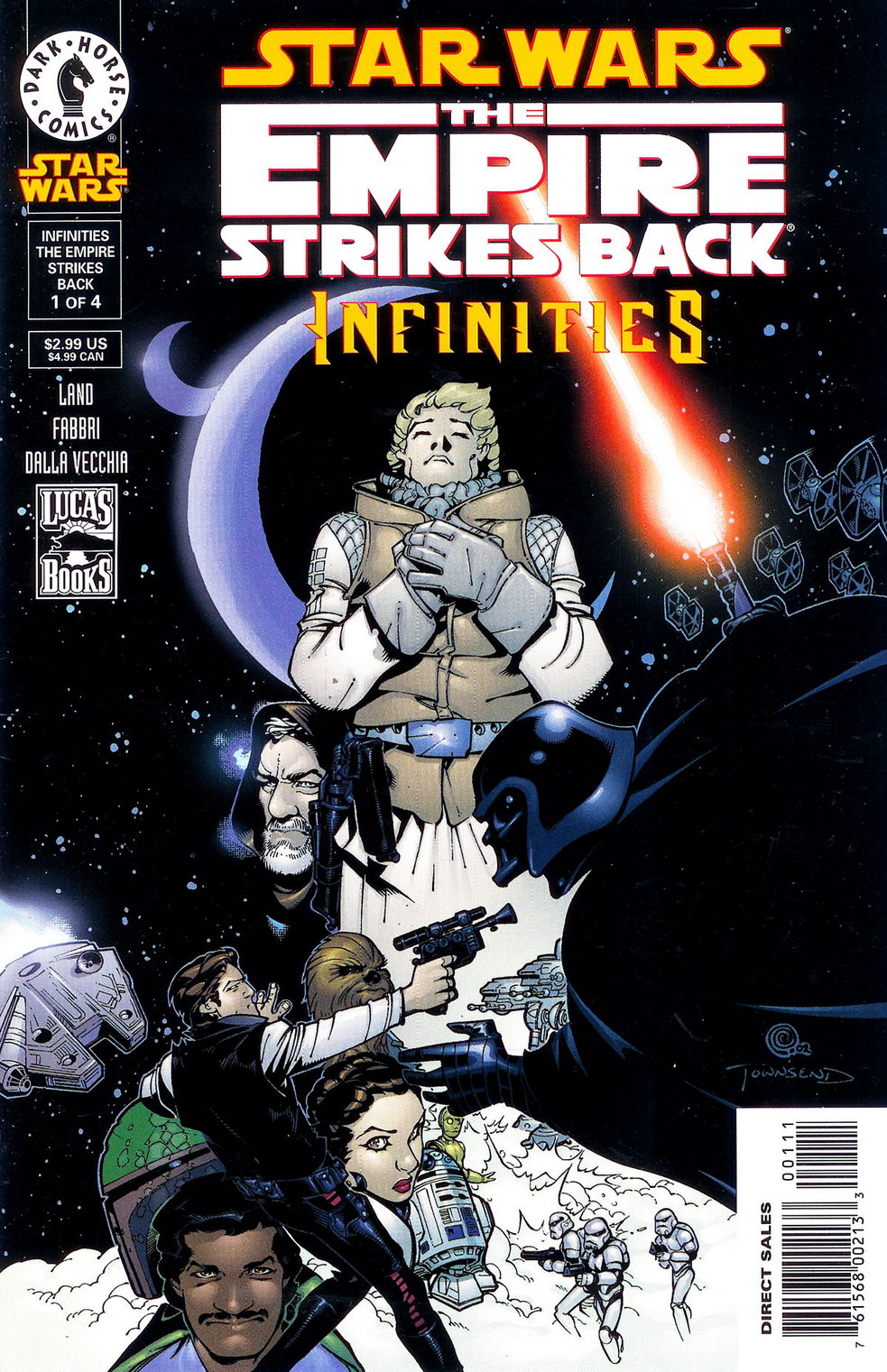 In this second alternate take on the trilogy, Luke actually succumbs to his wounds from the Wampa attack. Before he passes, the delirious Luke relays Obi-Wan's message…and suddenly Han believes he's the chosen one!
Luke's funeral distracts the characters from finding out about the probe droid, and so the Empire's able to do a sneak attack. Like in the film, the "Falcon" escapes but makes it to Bespin without entering the asteroid field. Things on Bespin play a lot differently, with Boba-unmasked (This came out at the same time "Attack of the Clones" was released, and pretty much "unmasked" Fett and revealed his backstory, so naturally the artists probably wanted to use that)
Fett arrives at Bespin but, without the backup of the Empire, he's outsmarted by Lando and co, and becomes the carbonite victim instead of Han.
Unfortunately, when Vader does arrive after Han and co. leave he's not too pleased and destroys the city-Lando and frozen Fett included.
Han and co. make it to Dagobah, where Yoda pretty much spills the beans about Vader being Leia's father, and Han definitely not being a Jedi.
While Leia gets trained by Yoda instead of Luke…..
Han and Chewie head to Tatooine to pay off Jabba the Hutt, minus the whole ROTJ plan, although things don't go quite well. In yet another crossover with "Attack of the Clones", instead of a rancor we get two Nexu (The cat-like arena monster):
Meanwhile-Vader-dissecting his old friend C3PO after Han and Chewie escape from Jabba's clutches-leaving the poor droid behind-and shows up to battle Leia and Yoda. Yoda first battles him on the astral plane, causing a strange effect to Vader's armor that makes it look a lot like the old Mcquarrie design, and he even removes his helmet to reveal Padawan Anakin Skywalker (With Hayden's AOTC likeness-AOTC connection #3), but he's able to overcome the illusions and defeat Yoda. Then father and daughter have a duel…
….but it's Han that delivers the deathblow with his blaster when he returns. Works better here than it does in the actual film, it seems….
Although that's not nearly as bad as what happened in "Empire's End" with cloned Palpatine.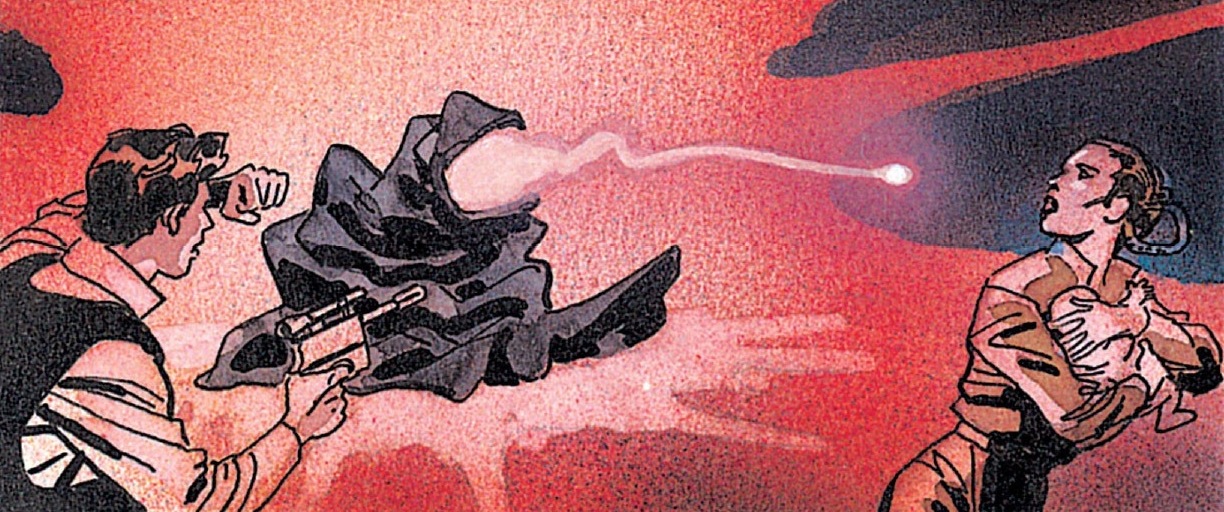 "Han shot first" indeed.
Vader is then burned ROTJ-style by Leia, but there's still the rest of the Empire to worry about-although Dark Horses's infinities twist on ROTJ wouldn't follow this one, but also be self-contained.