It's been recently announced that the directors of the Han Solo film, Phil Lord and Chris Miller, have left the film. While the details are a bit sketchy, it seems to have mostly come down to creative differences between Lucasfilm and the two directors (Seen manning the controls here alongside the cast)
This isn't of course the first time this film has suffered director problems-Josh Trank was apparentally part of the project up until mid-2015, during the highly publicized turbulent release of his "Fantastic Four" film.
Reportedly, this is because Phil Lord and Miller-whose main experience is directing family (Cloudy With a Chance of Meatballs) and comedy films (The 21 Jump street films) were making the film too much of a comedy, and Kathleen Kennedy and Lawrence Kasdan-who fleshed out Han's character as co-writer of The Empire Strikes Back, Return of the Jedi, and The Force Awakens-wanted the matter to be taken more seriously, arguing that while Han's provided moments of comic relief, it's been in a more sarcastic way.  I'm actually kind of with Kasdan on this.
"I grew up here, you know."
"You're going to die here, you know. Convenient."
Although this of course isn't the first time there's been production issues with the films, or sudden departures-although I'm pretty certain the films haven't fired directors before-perhaps because George Lucas directed four of the original six films (Despite a few fans wanting him to step aside after TPM disappointed them)-mainly removing himself from ESB and ROTJ largely because A New Hope was a tough shoot, with Lucas not even sure the film would do well, problems with the special effects, the tough filming in Tunisia etc..
Empire Strikes Back suffered quite a few problems during production as well.  Difficulty with the sets, such as the Dagobah set with stunk, the very cold filming in Norway….
and perhaps most troubling of all was the Carbon Freezing chamber set where two key scenes were set (Han being frozen and the first part of the Luke/Vader duel), which had the very loud pistons fire at the wrong time, numerous dialogue rewrites, and was pretty hot too.
The film went largely overbudget, and it's been speculated by many that this is why producer Gary Kurtz left the series (Although Kurtz says it's more to do with creative differences with Lucas)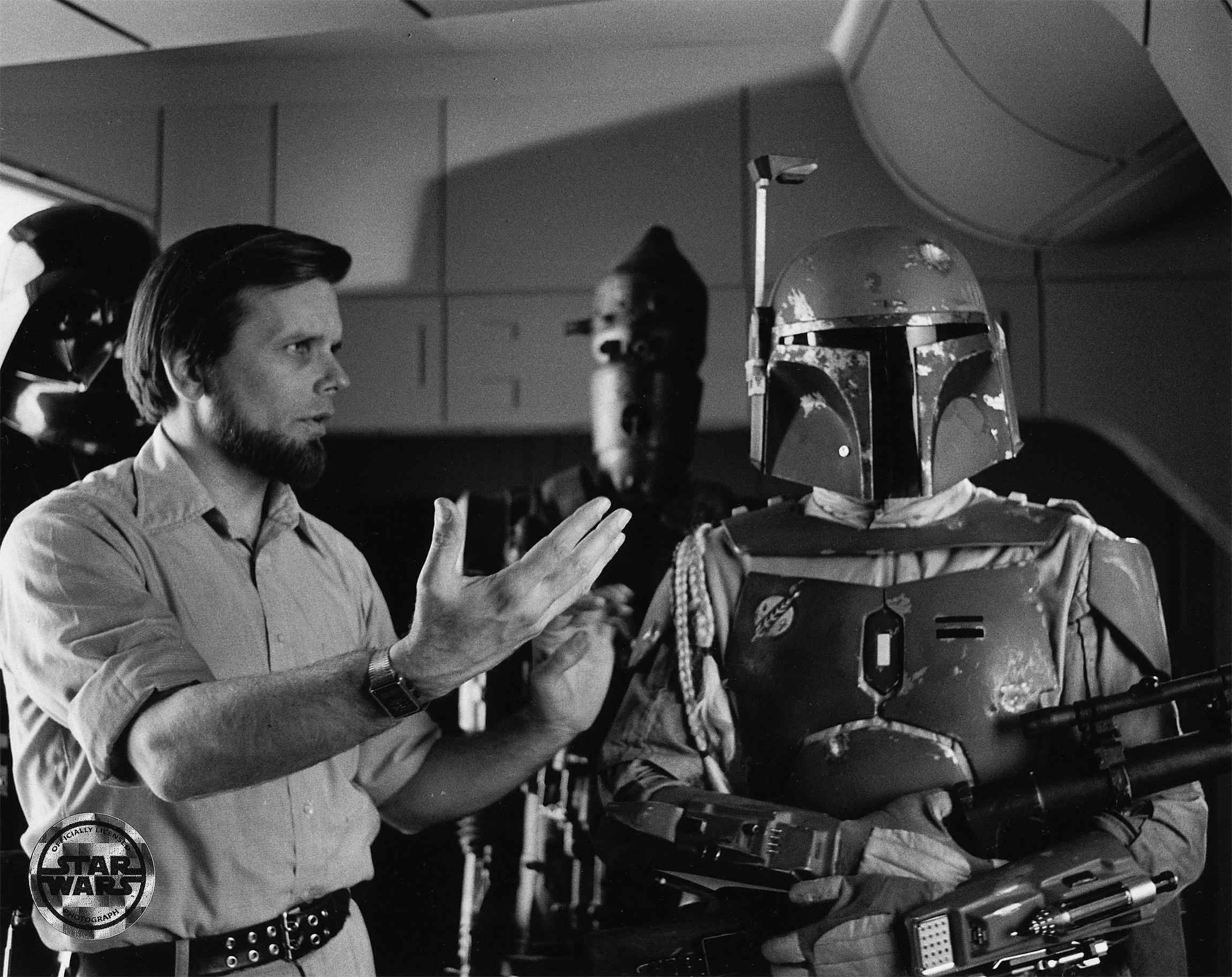 "Return of the Jedi" went a little smoother, as did the prequels somewhat, although there were some problems with TPM's production (sandstorms, for one)  and Lucas disagreeing visibly with his team (Most notably ILM's John Knoll). Much of this was shown in The Beginning, a documentary released around the time of TPM's DVD release-footage from which is often used by internet critics on youtube to help dissect what went wrong.
The main problem was mainly with the actors, most notably Ralph Marsh (Pilot Ric Olie) and Terrance Stamp (Chancellor Valorum) who expressed pretty damning opinions of Lucas's directing after the film came out. There were also rumors of on-set disputes with arguably two of the most successful actors from the films, Liam Neeson and Natalie Portman.
Even under Disney things haven't been 100% smooth. Michael Ardnt was the initial writer of Force Awakens, but was also let go (He didn't seem too sad about it, though)
And of course there's the on-set accident which badly hurt Harrison Ford's leg (as demonstrated by Harrison on the Tonight Show).
And Rogue One had some highly publicized reshoots, including a great deal of the scenes shown in the initial teaser trailer-although it at least kept it's director.
And of course Carrie Fisher's recent passing has radically reshuffled plans for Episode 9, set to film fairly soon as the finishing touches are put on "Last Jedi". Although not the only person to die while working on a Star Wars production-Leigh Brackett for instance died while writing The Empire Strikes Back-she was reportedly going to be center to the plot of 9, perhaps with Leia's relationship to Kylo Ren.
So now, things remain a bit frozen while the search for a new director takes place, possibly with Ron Howard (Who worked with Lucas behind and in front of the cameras with "American Grafitti" and "Willow")…but right now, things remain….frozen like a certain scoundrel…..
But hopefully soon the Millenium Falcon will fly again 🙂