While some of my reviews are a bit multi-part, I'm starting to do smaller "Capsule reviews" of films I'm not quite wanting to do a big essay on.
As I've written before, I've been a fan of the last two Tomb Raider games, although admittingly, I have not played the earlier incarnations of the character. The games mixed the climbing and gunning of the other archaeological adventure game series, "Uncharted" (although of course the older TRs had a bit of this as well), with the skill trees of various other games, and also a sort of gritty and gory nature.
Lara, in particular, is portrayed as more vulnerable than in past versions, starting out kind of bookish but eventually honing her survival skills on an island not only full of cultists and mercenaries, but also the undead spirit of an evil queen.
On the surface, this was what the basic plot of the Tomb Raider film reboot is about. The movie even re-creates some sequences from the game, such as Lara's struggle holding onto a rusted World War II plane…
, and like the game, Lara's uses arrows and pickaxes for a good chunk of time, only getting her dual pistols at the end (although the dual pistols aren't really used in "Rise of the Tomb Raider". Her outfit is pretty much the same basic look too. No sunglases or shorts here.
However, whereas Lara, as I mentioned before that game Lara was more archaeologist than hero at first, the movie kind of reverses it by having Lara be a sort of sporty, slightly rebellious woman who has little interest in her father's profession until it offers clues to where he might've vanished to (The mysterious Yamatai, also the setting of the game, of course). Alicia does okay I suppose, although she seems a bit stiff, but I haven't really seen her in any other films to really judge her acting.
.
Likewise, the Endurance Crew-the nifty supporting cast (and unfortunately, part victims) are cut out/reduced….
to just one guy, Lu Ren, whose father has also vanished while searching for the mysterious island of Yamatai. Apart from rallying up some fellow prisoners on the island, he really doesn't get that much to do.
Like the game, the villain is once again Matthias, although instead of the cult leader, he's just a mercenary leader for "Trinity" (Introduced in Rise of the Tomb Raider) who's only stuck on the island because his employer won't send for extraction until he finds the tomb of Himiko. Although Walter Goggins does his best, the character just comes off a somewhat generic villain.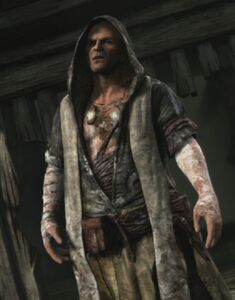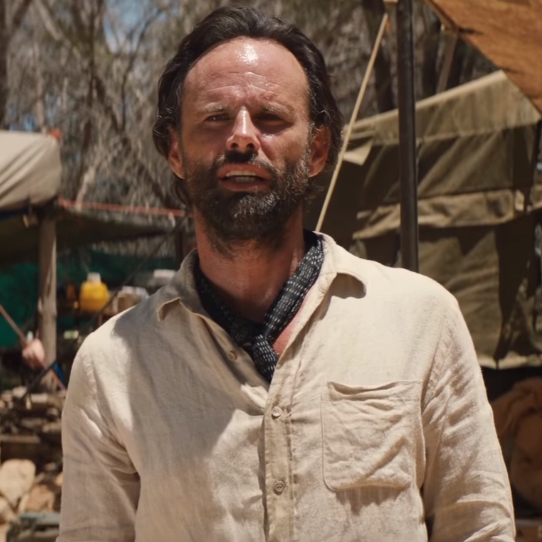 Speaking of Himiko, she's pretty much downgraded here. There's no super-storms keeping everybody stuck on the island, and apart from the two planes there's really no sign of the heavy wreckage-or really any other sign of civilization apart from the tomb-on the island itself. Although a supernatural threat is implied, turns out that she's no ghost creature trying to possess a new body and create storms. Likewise, there's no real gore or any of the major violence of the 2013 game. Not that it really needed the somewhat excessive gore and violence, but in making this movie PG-13, they sort of 'sanitized' the game maybe a bit too much. It's really a major contrast there.
…..but actually a nice Queen who unfortunately carried some sort of bizarre virus which seems to make those who get it into crazed people with strange skin and nerve blemishes.
Which, oddly enough, is pretty much exactly what happens in the conclusion the first "Uncharted" game!
The Tomb itself seemed kind of unspectacular and cheap-looking, with just a bunch of generic booby taps and puzzles. No giant Samurai here!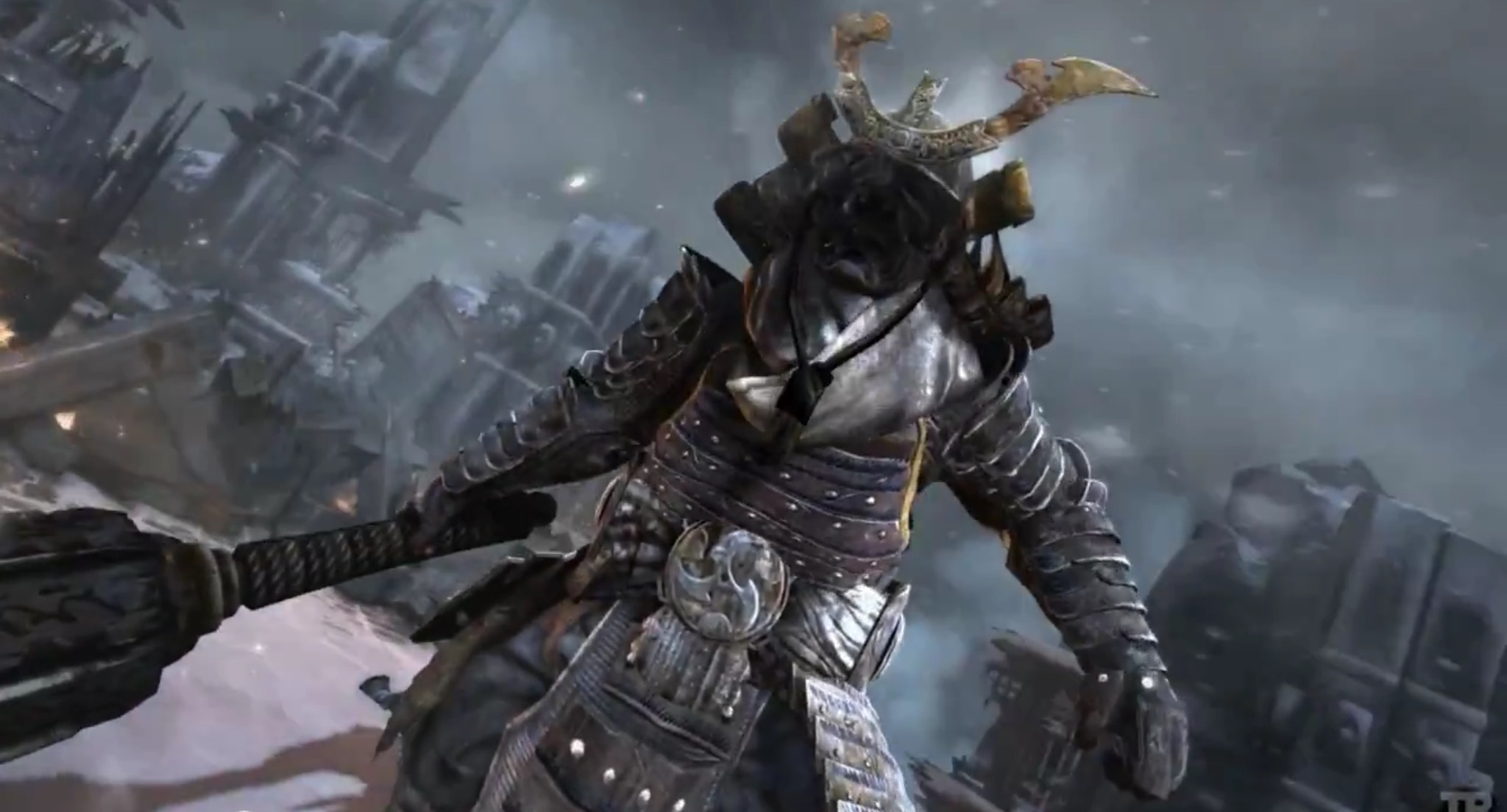 Dominic West appears as Lord Kroft, and somewhat diminishes from Lara, as he's revealed to actually be alive, although a bit nuts-on the island.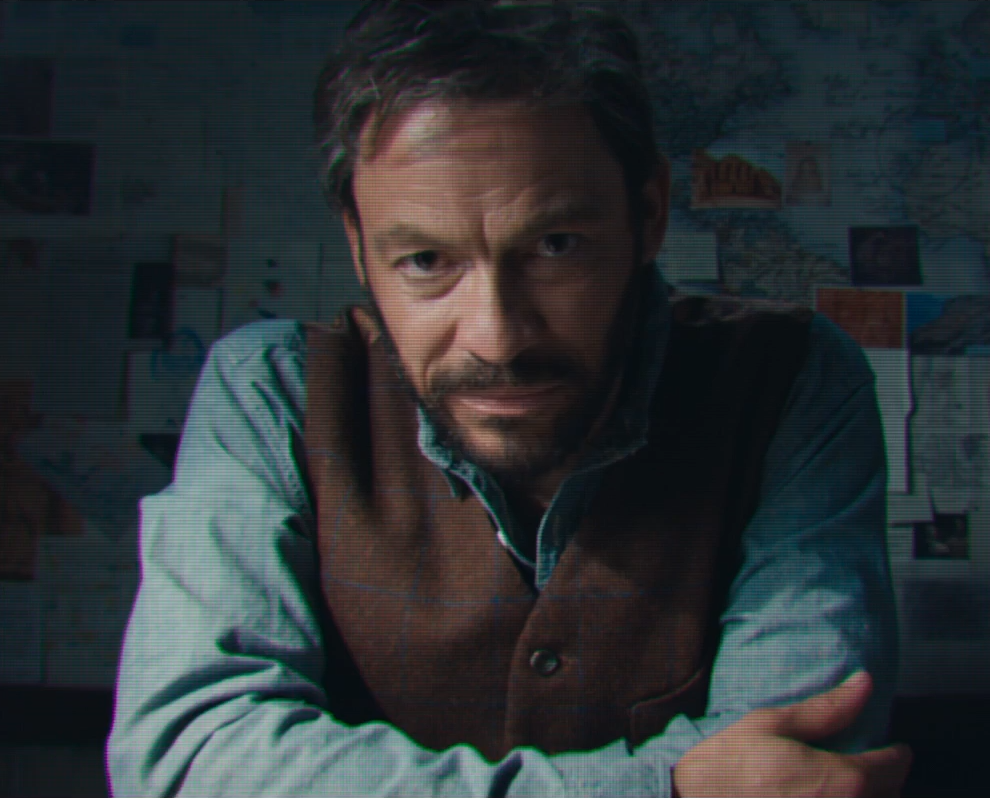 Nick Frost, Derek Jacobi and Kristin Scott Thomas have supporting roles, with Nick as a sort of comic relief pawn shop owner, but it's really just a tiny role. Same with the legendary Derek Jacobi who does the money stuff at Croft's estate. Most interesting is Kristin Scott Thomas as Ana, who, like in "Rise of the Tomb Raider"-is actually the secret head of Trinity. However, unlike in ROTT-where she formed the organization in part to try to gain immortality as a disease (presumably cancer) was killing her, what exactly this version of Ana has to gain from it is unknown, or if she had anything to do with Lord Croft's expedition to Yamatai in the first place.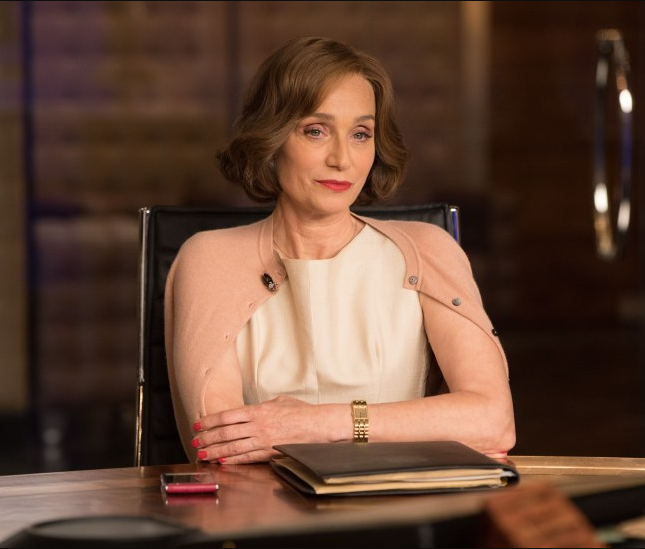 Although I'll admit some of my criticisms of the movie might be a little biased because I played the games first, and have largely been comparing them, I think the film on it's own is kind of weak as well, just kind of a generic story and lacking bite despite a fairly strong cast, which unfortunately is a weakness of almost every video game adaptation these days.