*Spoilers* for Logan and the Metal Gear games follow.
X-man. Avenger. Ronin. Hero. But also, the result of a government testing program to weaponize mutants-"Weapon X", which left him with years of traumatic and confused memories. James "Logan" Howlett, The Wolverine. "The Best he is at what he does, and what he does isn't very nice".
Solid Snake. Fox-Hounder. Hero. Loner. Soldier. "The Man who makes the impossible possible".
So what's the similarities between the two? Well, there's of course the gruff nature, the permanent scruffiness, the adeptness at hand-to-hand combat (although Wolverine has a slight advantage there with the claws and all) and the fondness for tobacco products. Although like Big Boss (Heck, it's pretty much the last thing he ever does!), Wolverine smokes cigars, while Solid Snake's more of a cigarette guy. Although Metal Gear of course comes with it's own warnings on the risks 🙂
(and yes, Wolverine did have a short-lived era where he wore an eyepatch as a cover)
But apart from the many surface similarities there's a few other things which make the characters kind of similar.
Both have somewhat plain introductions into pop culture. Wolverine debuted in "Incredible Hulk" as a guest character, with the intent that the claws were in fact just part of his gloves. He also had a much smaller face mask (which eventually was traded for the larger 'ears' when he made his X-men debut, although-apart from the "brown" costume in the 80's, he's largely stuck with the "yellow spandex" ever since)
We don't even see the character's face (and of course the unusual hair) until a few issues into him joining the X-men.
Solid Snake, likewise, is a bit of a cipher (heh) in the first Metal Gear-he's given fairly little dialogue, and not a lot of his nature is revealed.
Although the cigarettes are pretty much there from day one. Their in-game purpose being to slow time down (or accelerate it, as seen in Metal Gear solid V), calm snake's nerves, or the smoke being used to detect infrared sensors (They also drain health, an extra deterrent in addition to the Surgeon General warning).
Their actual-and unusual origins were both revealed after their debut. Part of Wolverine's story was told in the "Marvel comics Presents" arc "Weapon X", while going further back, his full origin-and his real name, James Howlett-were revealed in 2003's "Origin" miniseries.
Both are "born" in a lab, the result of experiments. With Wolverine, adamantium is bonded to his skeleton, making his bones and claws unbreakable-a process only made possible by his other major power, his healing factor.
Solid Snake was created as a clone of Big Boss by Major Zero, an attempt to extend Big Boss's legacy should he ever leave the Patriot's organization (Which, ironically, he did upon hearing of this). Two others-Eli (Liquid Snake) and George (Solidus Snake) were also created.
Although the project was pretty much abandoned and the Snakes given to handlers, eventually they all became soldiers in their own right, and face their "father" Big Boss.
It's worth also noting that the fates of the movie version of Logan and Solid Snake have a few similarities as well. In "Logan" Wolverine's healing factor is starting to fail, with the adamantium in his bones starting to poison him.
Likewise, Solid Snake's nature as a clone in Metal Gear Solid IV: Guns of the Patriots has caused him to rapidly age (and the Foxdie viruses in his bloodstream don't help either).
Both are old and worn out, but go on one last mission. Ironically, they kind of end in a very similar fashion.
Logan dies next to his clone daughter at the end of LOGAN.
….Big Boss, likewise, dies next to his clone "Son" in Metal Gear Solid IV.
There's one final connection that's worth noting. The man who wrote the first X-MEN movie? David Hayter.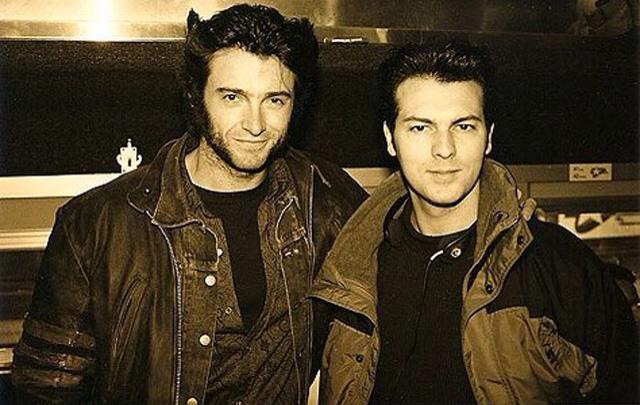 The same David Hayter who provided the renowned English voice of Solid Snake and Big Boss (Up until Metal Gear Solid V, where he was replaced by Kiefer Sutherland) and made a cameo as himself in Metal Gear Solid IV's strange talk show segment.