It's been speculated that perhaps the coming Avengers films might feature the end of Robert Downey's run as Iron Man. Iron Man-alongside it's Summer 2008 companion of course, started the whole shared universe known as the Marvel Cinematic Universe, which featured a series of films featuring heroes with shared continuity and characters, and boosted the company's profile considerably, bringing it eventually into Disney's orbit two years later. It also revitalized Downey's career.
It also spawned of course, two sequels (although they weren't quite as acclaimed as the first) and of course Iron Man would also appear in The Incredible Hulk, The first two Avengers films, Captain America: Civil War, and of course the recent Spider-Man Homecoming film.
However, at one point, perhaps he'll leave the role-Downey of course has brought this up a few times during the recent PR for Spider-Man, and the guy mainly in charge of the MCU, Kevin Feige, was quoted as:
"I do think Iron Man, like Spider-Man, like Batman, like Superman, like James Bond has existed long before most of us were around and will exist long after most of us are gone,So it's inevitable."
While this is not confirmation of anything, there does seem to be the possibility that eventually Iron man-or at least Tony Stark-will step down from the MCU, although the movies will still go on with their current continuity. It's possible Iron Man might even be killed off in the Infinity War films. An Iron Man 4 doesn't seem to be quite on Marvel's schedule for the near future, either, as they're quite busy right now with not only IW, but also Thor Ragnarok, Black Panther, Ant-Man II, and Captain Marvel. Not to mention their rapidly growing TV stuff (SHIELD, their Netflix stuff etc.), which shares the same universe. Plus sequels to Homecoming are in development as well.
However, if Downey Jr. leaves the role in some capacity, could we see a new Iron Man? Here's some possibilities….
First, the most obvious. James Rhodes, Iron Man's friend. When Tony's personal problems with alcohol and his company going down had him unable to perform the role of Iron Man, Rhodes took on the role for a year or two, including fighting in the original Secret Wars, before Tony recovered and took back his company. Rhodes still worked alongside his friend, sometimes in armor, sometimes not.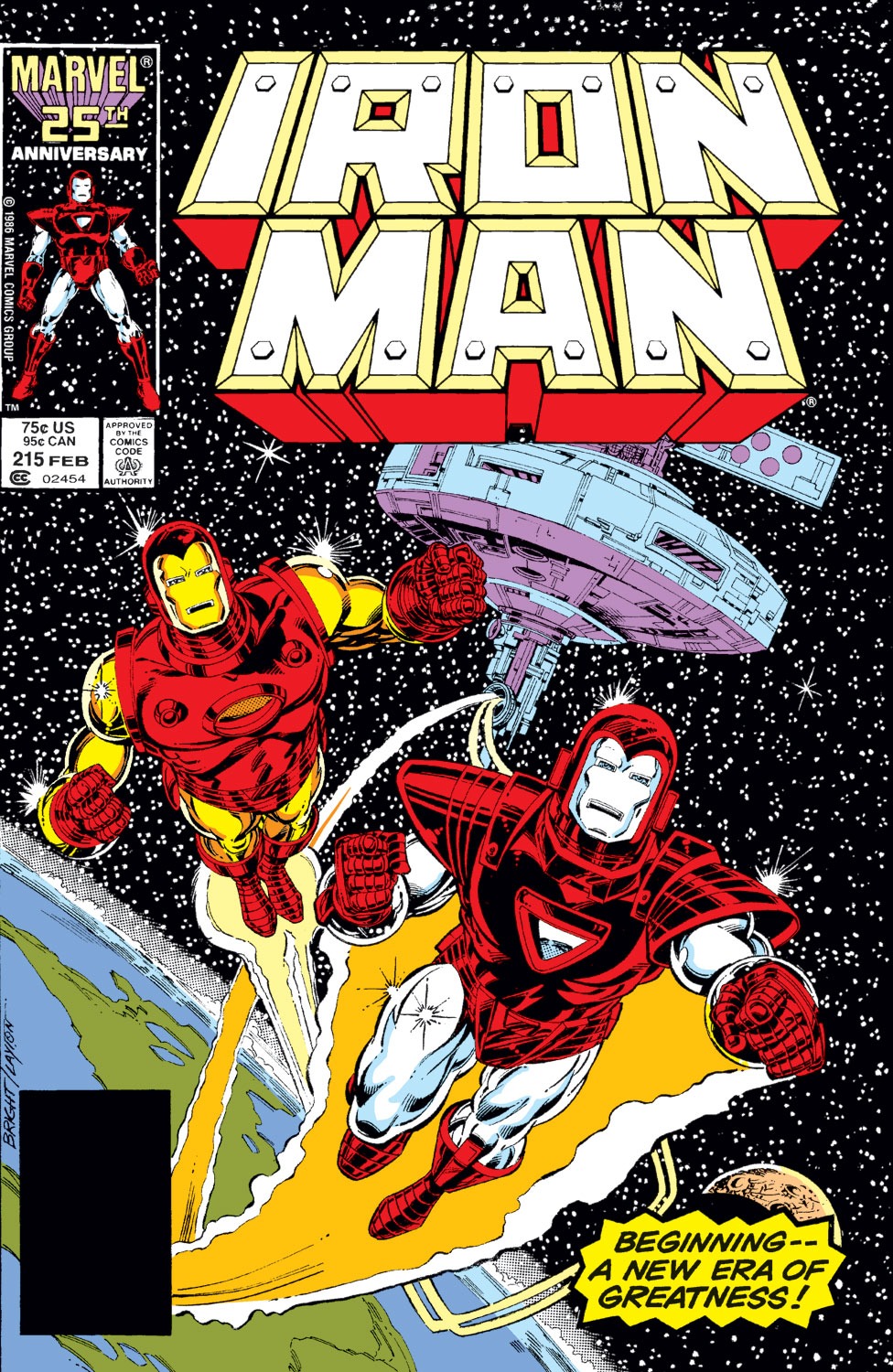 When Tony was briefly presumed dead, Rhodes once again took up the armor, this time a heavily-armed variant. When Tony returned once again, Rhodes continued as the "War machine". A similar development of course happened in the movies, although WM has never quite been Iron Man proper-although he's been both WM and the Iron Patriot (Comics rhodey was also briefly the Iron Patriot, redeeming the title from original holder Norman "Green Goblin" Osborn) as well as briefly being Iron Man again.
So I suppose it's possible that should Tony step down for good, Rhodes-played by Don Cheadle in the films (apart from I, where he was played by Terrence Howard)-could lead. Only a few problems-Cheadle is as old as Downey Jr, and it's conceivable he might be stepping down too. Also, I seriously doubt we'd see Terrence Howard return to the role either. Plus there's also the character getting very badly injured in Civil War.
So maybe not.
Here's another possibility-Gwyneth Paltrow's Pepper Potts. The character briefly donned the armor in Iron Man III (As well as getting some Extremis powers for a brief time).
Even a Vogue photoshoot also toyed with the idea a bit….
…And it's happened in the comics. Pepper became "Rescue" although she hasn't used the suit quite as much in recent years.
So that's a possibility, especially with female superheroes now being more in vogue (With Wonder Woman, the upcoming Captain Marvel, Silver & Black etc.)
One recent development in the comics has been the revelation that Tony Stark is not, in fact, the biological son of Howard and Maria Stark, but another man is-"Arno Stark". Tony was actually adopted all along; and their real son who had health problems, got genetic enhancements, and eventually met his adopted brother. However, I can't quite see Marvel Studios going down this route, except maybe as a villain, as Arno, in at least one possible future, becomes the villainous Iron Man 2020.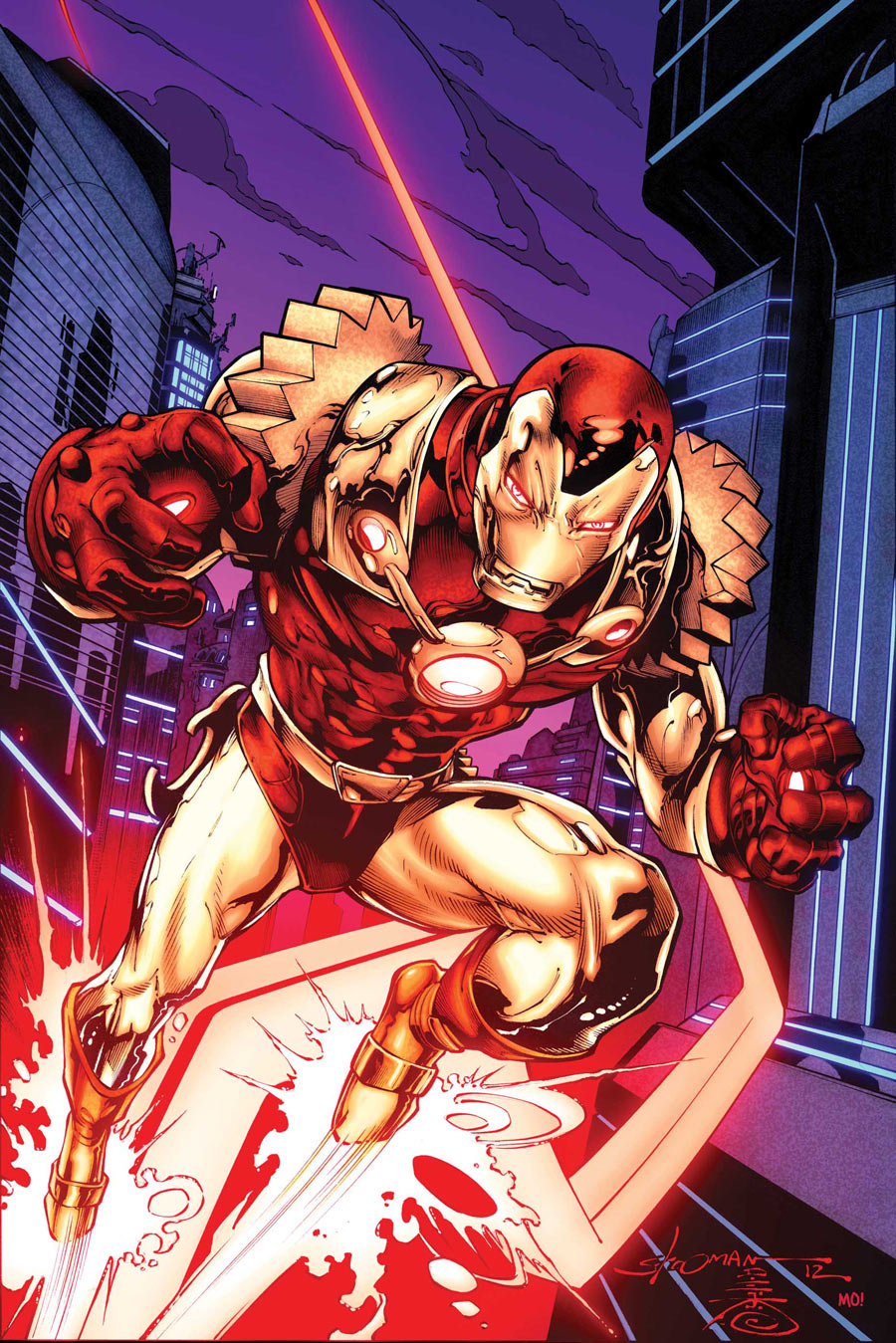 The current Iron Man (Since Tony is currently in a coma) in the comics is also known as "Ironheart", a teen genius called Riri Williams. Interestingly, she's based on Disney Channel actress Skai Johnson, whose already done some Marvel voice work in the Ultimate Spider-Man cartoon.
Hey, it could happen. For the "Ultimate universe" series, Nick Fury was re-imagined as  looking exactly like Samuel L. Jackson.
Come 2008, well….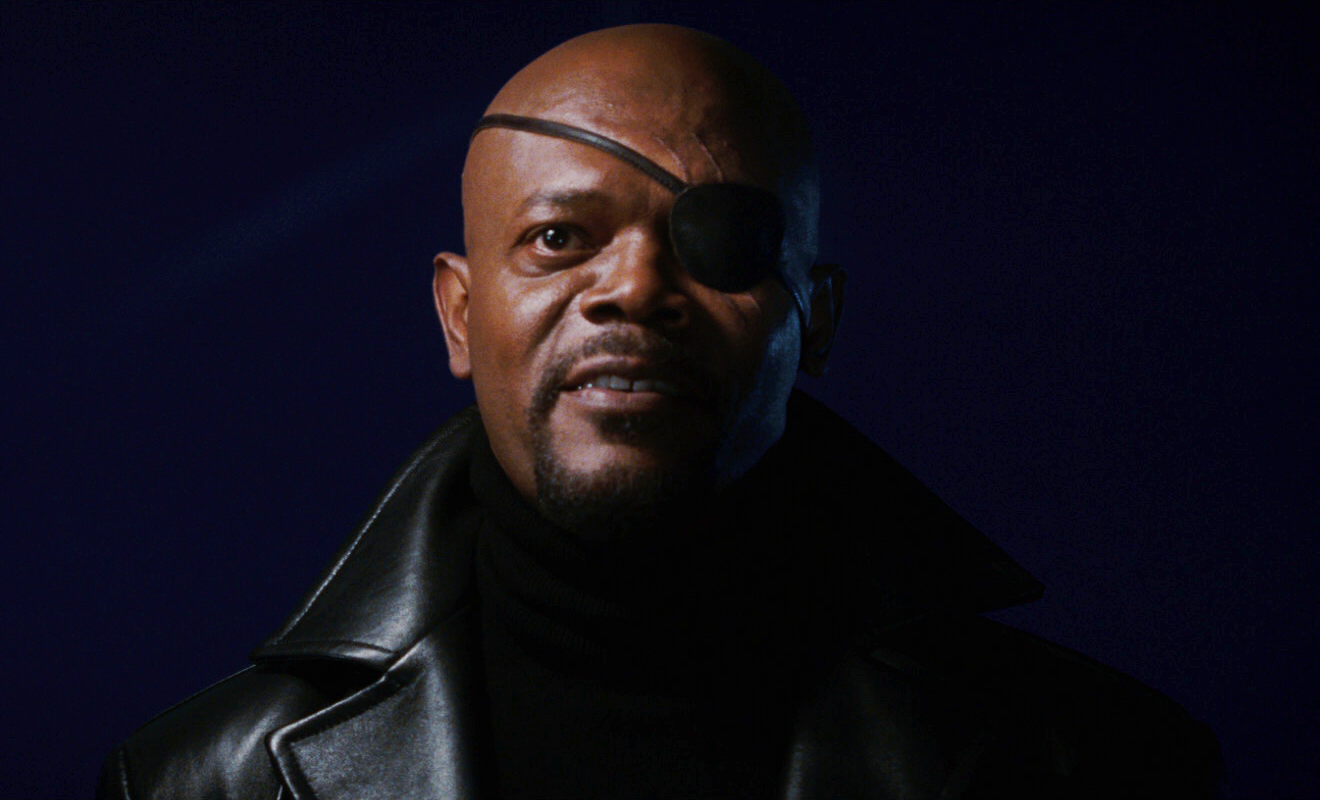 Here's a couple other alternatives….in the comics, when Iron Man became a villain in "The Crossing", uh, crossover, the Avengers briefly brought in a younger, teen Tony from an alternate universe to fight his older self (In a similar fashion, many of the current "original 5" X-men also have teen counterparts due to some time travel shenanigans, although the older Cyclops and Jean Grey are still dead).
The "Teen tony" concept was also used in the animated series Iron Man: Armored Adventures
And even in Civil War we got a partially CGed Downey in a digital 'flashback' hologram.
However, the use of CG doubles-no matter how like-life-for actors and actresses (especially deceased ones) is still a controversial practice.
Another current Iron Man in the comics is yep, this guy.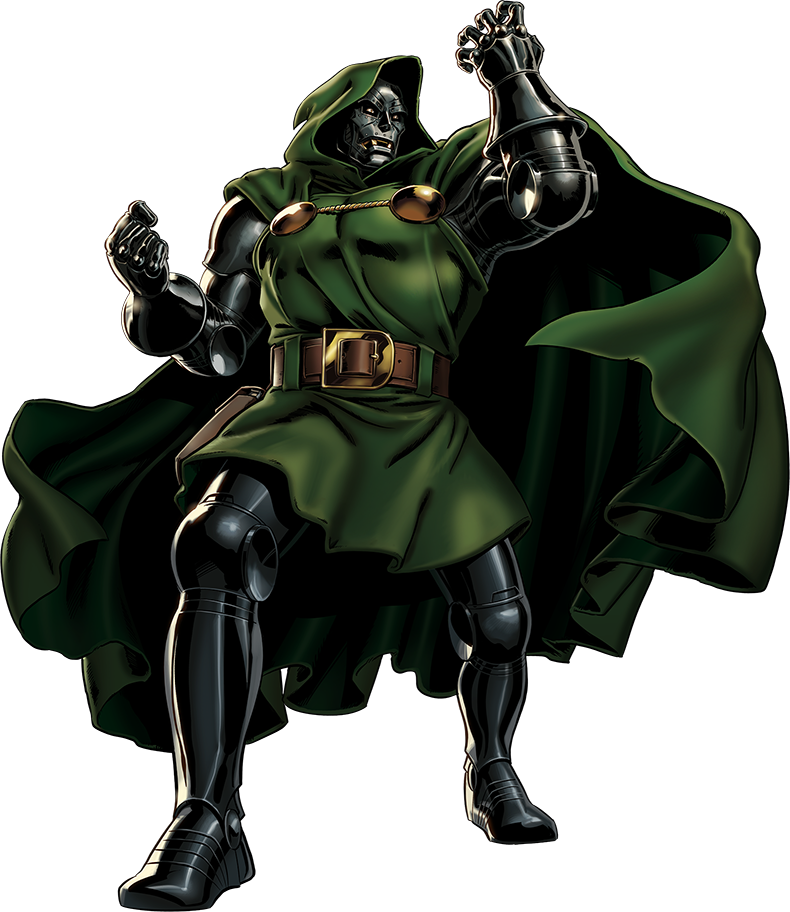 After the "Secret Wars" crossover, Victor Von Doom was healed of his scars, and became a supporting character in the "Iron Man" comics, where his sorcery skills came in handy.
Lately though, with Tony Stark in a coma following the events of Civil War II, Doom became the other Iron hero, dubbed by Marvel as the "Infamous" Iron Man. He's trying to become a hero, but it's kind of hard giving that he was pretty much villain no.1 at Marvel for a long time. He's got no Fantastic Four as a foil though (Although current members the Thing and Human Torch are still on Earth although on different teams, Mr. Fantastic and Invisible Woman are on a cosmic journey following Secret Wars).
However, having Doom as a new Iron Man in movies is a big obstacle. First off, Marvel Studios does not currently have the right to the Fantastic Four (including Doom). Even then, the character's backstory/motivation might take a few movies to get over….and if one thing's certain, Doctor Doom is really hard to adapt to the big screen.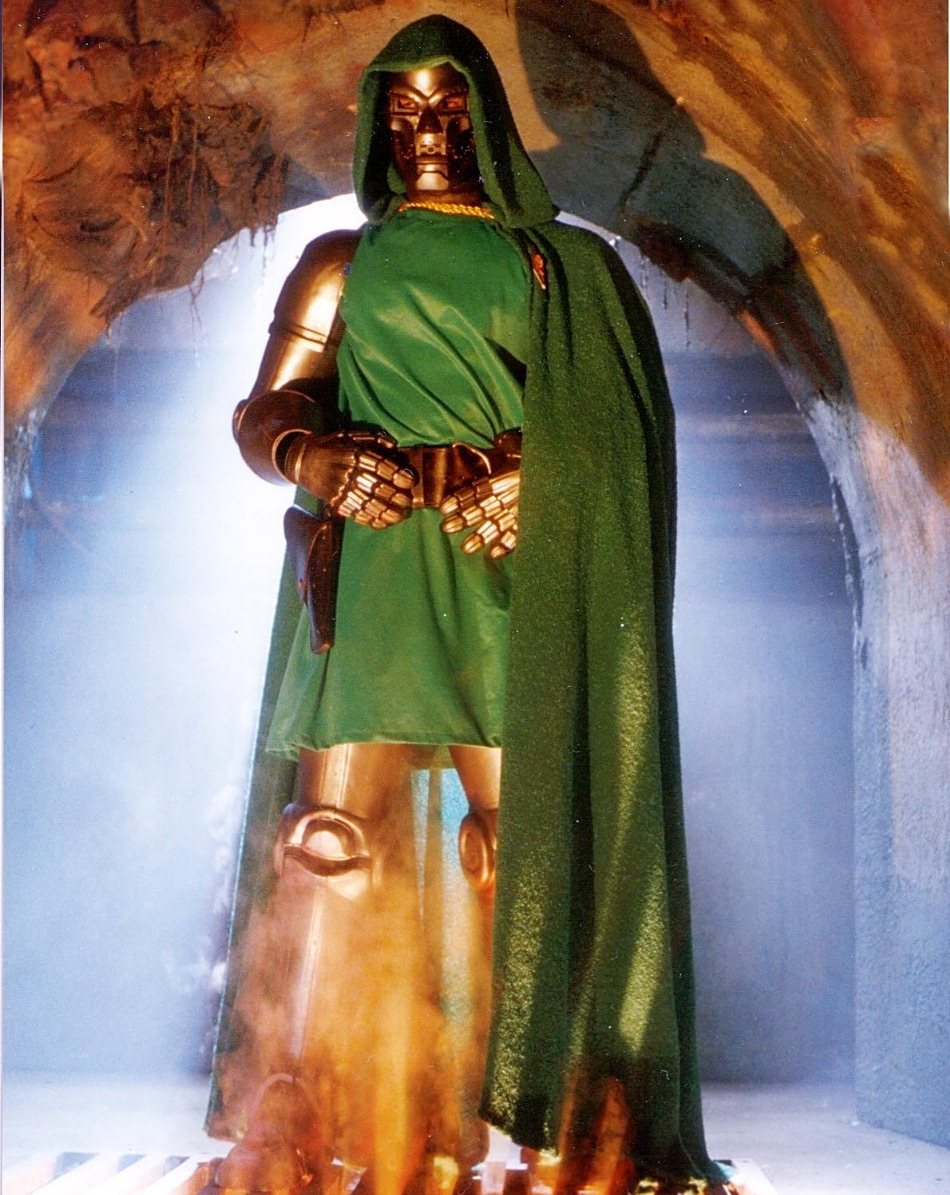 While the first two Dooms are reasonably accuarate comic-wise in the costumes, neither really has the proper personality of the comics Doom. And the third…well…..let's not talk about that.
Anyway, all this is speculation, as we don't have any definitive answers to how Iron Man will go out.