War has changed. It's no longer about nations, ideologies or ethnicity. It's an endless series of proxy battles, fought by mercenaries and machines. War, and its consumption of life, has become a well-oiled machine. War has changed. ID tagged soldiers carry ID tagged weapons, use ID tagged gear. Nanomachines inside their bodies enhance and regulate their abilities. Genetic control. Information control. Emotion control. Battlefield control. Everything is monitored, and kept under control. War has changed. The age of deterrence has become the age of control. All in the name of averting catastrophe from weapons of mass destruction. And he who controls the battlefield, controls history. War has changed. When the battlefield is under total control, war… becomes routine.
Five years past-and Snake starts to age much faster than anticipated, seeming to age nearly at 5 times the normal rate as he reaches his 42nd birthday, physically resembling a man in his early 70's. Solid Snake becomes "old Snake"-although he's still formidable. He grows a mustache as well. He appears to have only a year to live as well…
He lives mostly on board the carrier Nomad with Otacon and Sunny Emmerich, Olga's daughter who was rescued by Raiden and adopted by Otacon. However, one day Roy Campbell-his former commanding officer-tells him that they've located Liquid Ocelot in the middle east-and it's time to take him down. Ocelot has formed his own PMC-part of a military industry being controlled by the Patriots AI-which has extended it's database into much of society (The dream of the Boss and Zero-but badly warped)…but has other plans up his sleeve as well.
Arriving in the Middle East-and musing the war has changed-and after evading multiple "Gekkos" (Mass produced Metal Gear-esque units) FROGS (Ocelot's main soldiers) and the Beauty and the Beast Unit.Snake soon teams with Meryl's rat patrol unit, and Meryl is shocked at the aged sight of her ex. Snake also receives some extra support in the field-gun runner Drebin 893 (Who gives Snake an injection to take control of SOP ID weapons) and Metal Gear Mk.II, a tiny remote robot much less deadly than it's larger cousins.
However, about to confront Ocelot, Snake is incapcitated by Liquid activating the SOP system, causing all the soldiers in the area with nanomachines in their systems-including Meryl's team (minus Johnny Sasaki) suffer seizures..and Liquid Ocelot escapes.
After recovering, the Nomad received a clue from Naomi Hunter-who helped Snake during the Shadow Moses inciddent. He went to meet her in South America, and also have her examine why he was rapidly aging. Unfortunately, he had double the bad news.
Not only was Snake aging to death because of his clone nature, but FOXDIE-the virus designed to target the rogue Foxhound unit-was mutating, and wouldn't just target any specific person-it could target anyone. The only way to stop it was for Snake to die before it mutated to that stage. With the help of Raiden-now a cyborg ninja, he was able to rescue Naomi. Raiden-injured in a battle with Vamp-implored him to seek out the mysterious "Big Mama" who might hold the key to defeating Ocelot.
Big Mama as it turned out, was Eva, Big Boss's friend and lover during Operation Snake Eater, and also one of the founding members of the Patriots. She outlined her involvement in his birth-The Les Infant Terribles-and how it led to the Patriots breaking into two factions-One-Big Boss, Ocelot, and Eva-who went with the "Outer Heaven" idea, and the others-Zero, SIGINT/Donald Anderson and Para-Medic/Dr.Clark-who went for AI control over society. She then worked with Snake to move Big Boss's body to a safe location, but unfortunately Ocelot caught up with them, and used the body to hijack the SOP system, giving him total control over the world's nano-machined controlled weapons-and starting his own war on the Patriots.
The chaos that followed led to a fire that consumed the body, fatally wounding Eva and burning Snake's face, scarring him permanently (Meryl nearly died, but was saved by Rat Patrol team member Johnny Sasaki). He and Otacon next worked out that Liquid's plan was to use Metal Gear Rex-which had laid dormant at Shadow Moses after his battle with Liquid nearly a decade before-to take out the Patriot's AI using it's nuke to attack an orbiting satellite. He would have to once again return to Shadow Moses, to get to the gear before Ocelot did.
Snake re-entered the base, which had been mostly abandoned except by Ocelot's AI weapons, the Gekkos and their dwarf counterparts.  REX was still in it's hanger, but Snake was too late-Rex's railgun had already been taken-and he found himself surrounded by Gekkos. Naomi Hunter also took her life as well.
With the help of a grieving Otacon and Raiden, however, Snake was able to reactivate Rex, and the old gear still packed a punch.
Finally reaching the outside, Snake found himself to face with Ocelot, who had his Metal Gear Ray handy, and the two might war machines clashed. Eventually Ocelot however summonded his arsenal gear, the Outer Haven, and started heading toward a point where he could attack the satellite.
Snake and the others then boarded the USS Missouri, and laid out a plan to take out Outer Haven before Ocelot could use Rex's railgun (Which Snake dubbed "Liquid's very own Death Star" to attack the satellite. Their plan was to board the ship-despite heavy opposition-FROGS,Gekkos, Metal Gear RAYS and the last member of the Beauty and the Beast unit, Screaming Mantis.
Supported by Raiden, Meryl, and Johnny, as well as Otacon and Mei Ling in the Missouri, Snake undertook his final mission.  After grueling combat-and most agonizingly of all, a long  corridor of microwaves….
Snake finally reached the GW AI that was giving Ocelot control of the SOP system, and sent it a virus. Unexpectedly though, the virus actually erased the entire Patriot control network-undoing their influence but leaving several other systems intact. The virus was called "FOXALIVE".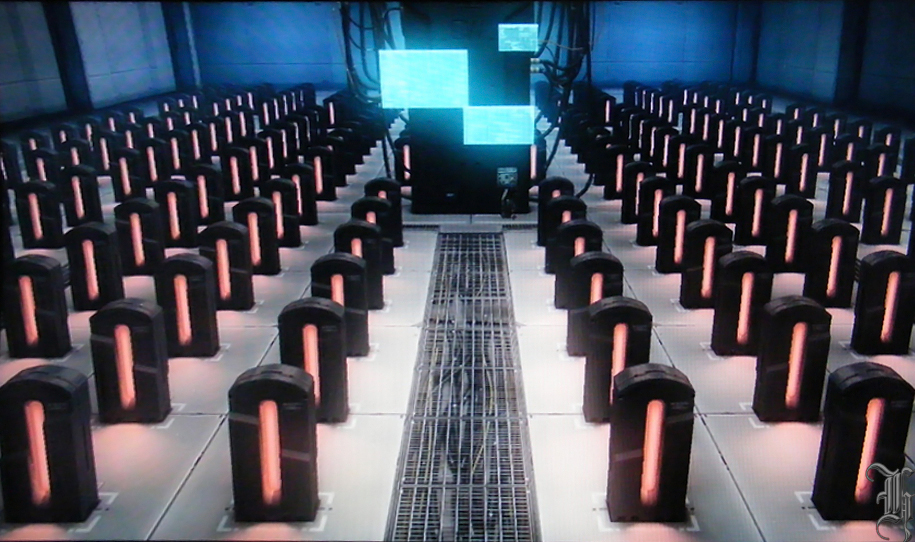 But there was still a score to settle with "Liquid". On the top of Outer Haven, the two got into brutal hand to hand combat, mirroring Solid Snake's duel with Liquid on top of Rex a decade before. Liquid also revealed that he wanted Snake to defeat the Patriots all along, although he thought society would tumble into anarchy, like the Wild West.
Finally, Ocelot collapsed, and seemed to once again regain his former personality, giving Snake his catchphrase one last time "You're pretty good!" as he died.
As others celebrated at Meryl and Johnny's wedding, Snake went to Arlington, and considered ending his life so that the FOXDIE virus would not turn into an epidemic. However, he had an unexpected guest-Big Boss-who had been revived.
However, Big Boss was not there to fight, but to explain things-and reconcile somewhat with his 'son'. How both he, Zero, and the Patriots managed to mess up the will of the Boss; how Ocelot in fact hypnotized himself into believing he was Liquid to get the Patriots confused; how the body of Solidus-and not him-was used to get into the system etc. He also explained that the FOXDIE would not mutate into an epidemic-in fact, a *new* virus was implanted into Snake by Drebin earlier (as Drebin was acting on behalf of the Patriots), that actually killed Eva and Ocelot-and which would now kill Big Boss, but not anybody else.
Big Boss finally pulled the plug on Zero, who had been in a vegetative state since the 80's due to the machinations of Skull Face, and ending the last trace of the original Patriots.
After finally saluting his mentor one last time, Big Boss implored his son to live not as a not as a snake-but as a man…although he probably would die soon himself, he would be at peace and not waste the life he had left fighting. Solid Snake lit his father's cigar as he died.
Solid Snake then joined Otacon and Sunny once again, but as he left, Otacon noticed he forgot his cigarettes.
Otacon : Snake, wait up! You forgot these….
Snake : No thanks. I'm quitting.
Otacon : Snake? Snake : These things will kill ya.
Otacon : Where will you go…? Our fight is finished. There's nothing left for us to do.
Snake : No. There's one thing I still have to do. I have to see this age off… See what the future brings.
Otacon : Sounds good to me. I'll go with you.
Snake : Otacon, I'm gonna be dead soon. You don't have to come.
Otacon : You said it yourself, Snake. There's nothing inside you can pass on to the next generation. No genes, no memes… You're man-made… You're a beast.
Snake : I know… A blue rose. There won't be any happy "Beauty and the Beast" ending for me. What little time I have left will be spent living… As a beast. A shadow of the inside… Of the old age.
Otacon : Exactly. That's why you need me. As a witness.
Snake : A witness?
Otacon : Yeah. Someone on the outside to bear witness to your final days. Someone to pass on your story… Not that I'm the only witness. But I'll remember everything you were… And stick with you to the end.
Snake : Otacon….
Otacon : Besides, you wouldn't let me suffer Sunny's eggs alone, would you?
Solid Snake, at some point later, died…but peacefully.