"Let the Age of Deterrence be Undone by the Deterrent Itself – such is the Kremlin's plan"-Zadarnov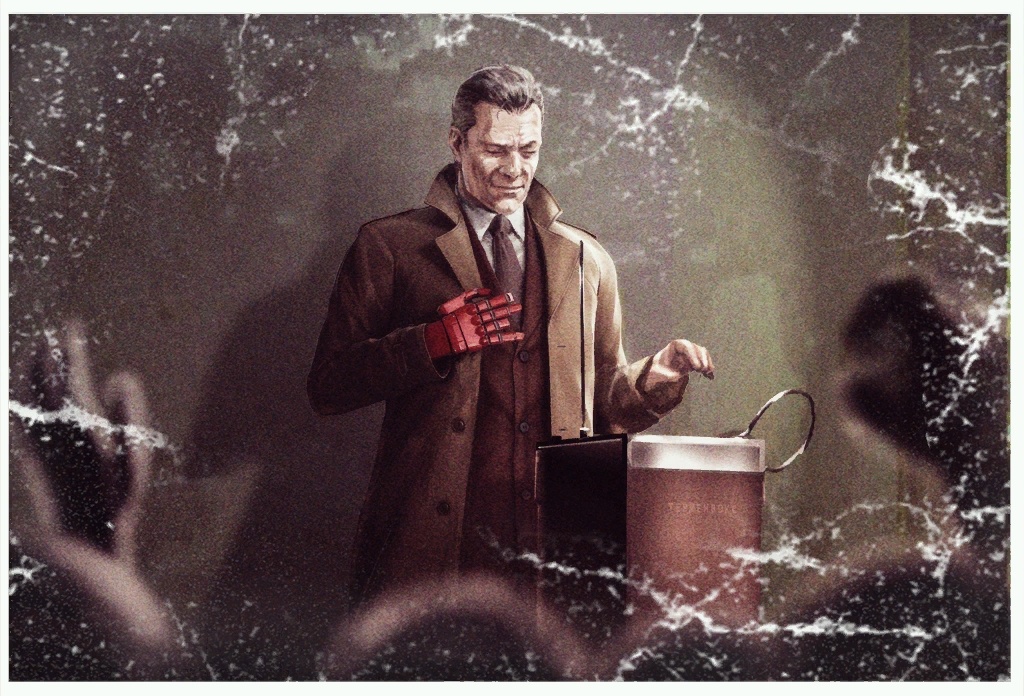 Posing as a pacifist professor of peace at a "Peace university", "Galvez"-who wore a cybernetic hand with a built in lighter and rocket function, the man known as Vladimir Zadarnov was in fact a member of the KGB, who wanted to bring Latin America more fully into the cold war, specifically Costa Rica-giving the soviets an advantage right on America's doorstep. Although Costa Rica had no army, Zadarnov had two proxies-Peace Sentinel, part of the renegade CIA group led by Hot Coldman, who were creating the Peace Walker project; and Militaries San Frontieras, Big Boss's small group of mercenaries.

In order to bring Big Boss to his side, he gave him tasty bait-a recording of Big Boss's mentor, The Boss, recorded nearby, as well as the means to expand his mercenary group using an offshore plant-the future "Mother base". He was also accompanied by his "student", Paz.
Big Boss and Kaz found his story suspicious, but decided to investigate the recording and the group behind it, Peace Sentinel. In fact, Zadarnov was also conspiring with Hot Coldman, and helping to develop the Peace Walker-but only so he could take over the project and Peace Sentinel for Russia's own ends. He finally staged this coup when Big Boss infiltrated Peace Sentinel's Nicaragua base, and planned to nuke cuba and blame it on America using Peace Walker. He also planned to make Big Boss a martyr for the communist sandanistas, but Amanda realized his duplicity, and stormed in with her sandanistas and the MSF, and declared:
Zadarnov then was brought into MSF custody, but somebody kept letting him out, where he tried to escape to the mainland. Eventually, after several attempts, he was cornered by Big Boss in the target practice area of Mother Base. He was fatally shot by Big Boss, but still declared that his work was done, and then tried to kill Big Boss with the cybernetic hand, using it's rocket function.
As it turns out, Zadarnov was continually freed by Paz, who was not only working with him in the KGB, but was actually a triple agent for Cipher, who briefly took control of Big Boss's Metal Gear ZEKE.
Big Boss later used Zadarnov's hand to light his cigar. The consequences of Zadarnov helping to build MSF-something Kaz Miller was partially aware of-helped form it-and later Diamond Dogs, into Big Boss's idea of an army without borders-"Outer Heaven".
Years later, Venom Snake would gain a similar cybenetic attachment.