Kenneth Baker was the president of ARMSTECH, an arms company that had suffered losses due to getting overlooked for next-generation fighter jets and defense cuts.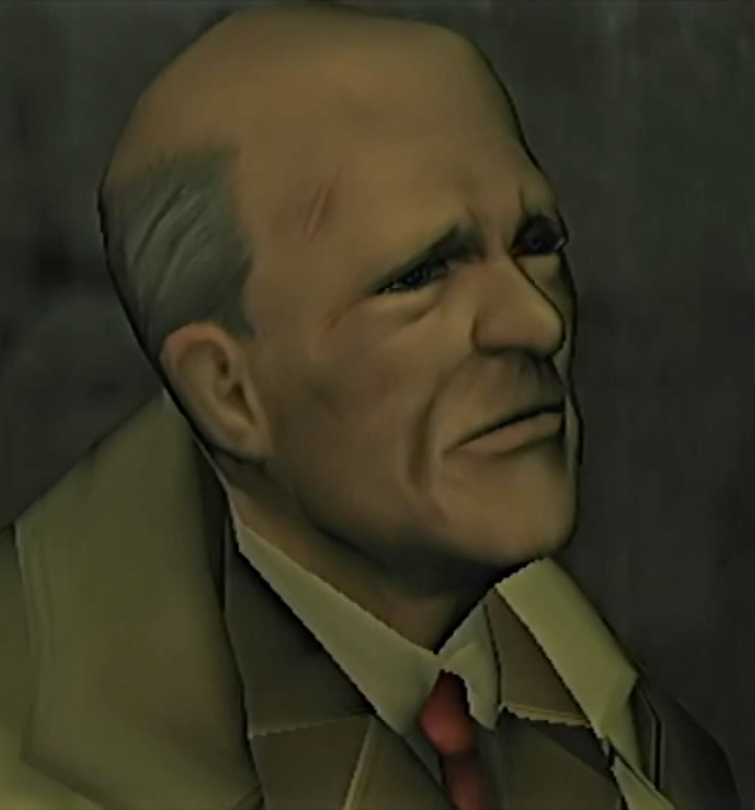 In order to cover for this losses, he figured he'd create something highly advanced, although as a "black project"-a certain Walking Battle tank with a nuclear payload that had previously been involved with the mercenary warlord Big Boss-The ultimate weapon, Metal Gear. To that end, he bribed DARPA Chief (and Cipher/Patriots member) Donald Anderson, into keeping everything hush-hush (Donald Anderson himself was aware of the concept of a Metal Gear since the 60s, where he served as SIGINT during Operation Snake Eater, although back then, he initially balked at the concept of a Walking Tank with legs).
One of Baker's employees, Hal "Otacon" Emmerich, was one of the chief designers for the project, perhaps because his father, Huey Emmerich, had developed the Metal gear concept with the Peace Walker, ZEKE, and Sehelanthropus-although Hal seemed unaware of how his work would be used.
Baker and Anderson then visited the main development site of the REX-Shadow Moses Island. However, they happened to be there when FOXHOUND rebelled, and Baker was taken hostage, although he managed to pass a PAL disc to Meryl Silverburgh (Which would eventually pass to Solid Snake, and unwittingly *also* activate the Metal Gear).
Baker was then tied to several C4 explosives, perhaps as a kind of sadistic torture by Revolver Ocelot. When Ocelot confronted Solid Snake, Snake had to manuever very carefully to avoid setting them off and killing Baker.
By the end of the fight, Grey Fox-the Cyborg Ninja-arrived before Ocelot triggered the C4, freeing Baker and slicing off Ocelot's hand (but that's another story).
Snake and Baker then had a chit-chat, where he informed Snake about his reasons for building the Metal Gear, as well as his knowledge about the Cyborg ninja product. He also hinted about the nature of Metal Gear's nuke…and why it needed to be a black project. However, then he violently suffered a heart attack, the result of the FOXDIE virus.