People are gonna die. I'm gonna die. Mom. There's no way you can ever be ready for it. I try to be, but I can't. The best we can do now is avoid it as long as we can, keep one step ahead. I wish I had something better to say, something… something more profound. My father was good like that. But I'm tired, son.-Rick Grimes, season 2, episode 12 "Better Angels"
One of the more shocking news regarding the "Walking Dead" has been that Andrew Lincoin-the British actor who has been the lead and one constant of the Walking Dead-will be leaving the show.
Rick of course started as a sheriff's deputy in Georgia, with a normal life with a wife and kids. However, he was shot while on duty….
….which plunged him into a coma. Eventually though, he woke up….
….but EVERYTHING had been turned upside down. The hospital was abandoned, organized society was pretty much gone….and the world was now covered with roaming Walkers, people who had died and were reanimated into walking corpses with a taste for human flesh and poisonous, fatal bites.
Throughout it all, Rick was eventually able to find other survivors, including his wife, Lori (who unfortunately, had been having an affair with his partner, Shane, who helped get them out) and son Carl.
Through eight seasons, Rick has led a group of survivors, faced human and walker adversaries, and generally made it out alive. However, not all of his fellow survivors have made it. Including Lori who died giving birth to Judith (either Rick or Shane's daughter, it's kind of up in the air), and was put down by Carl before she could become a Walker. This event in particular caused Rick to go temporarily insane.
…..and last season, he lost Carl due to the sickness from the walker bite, which he got as a result of being a good samaritan. However, the two managed to spend some time together-with Carl telling his father to remain strong-instead of the sudden shock of Lori's death, and Rick was able to collect himself to continue and finish the war against Negan and the Saviors. Plus, he still has to take care of Judith.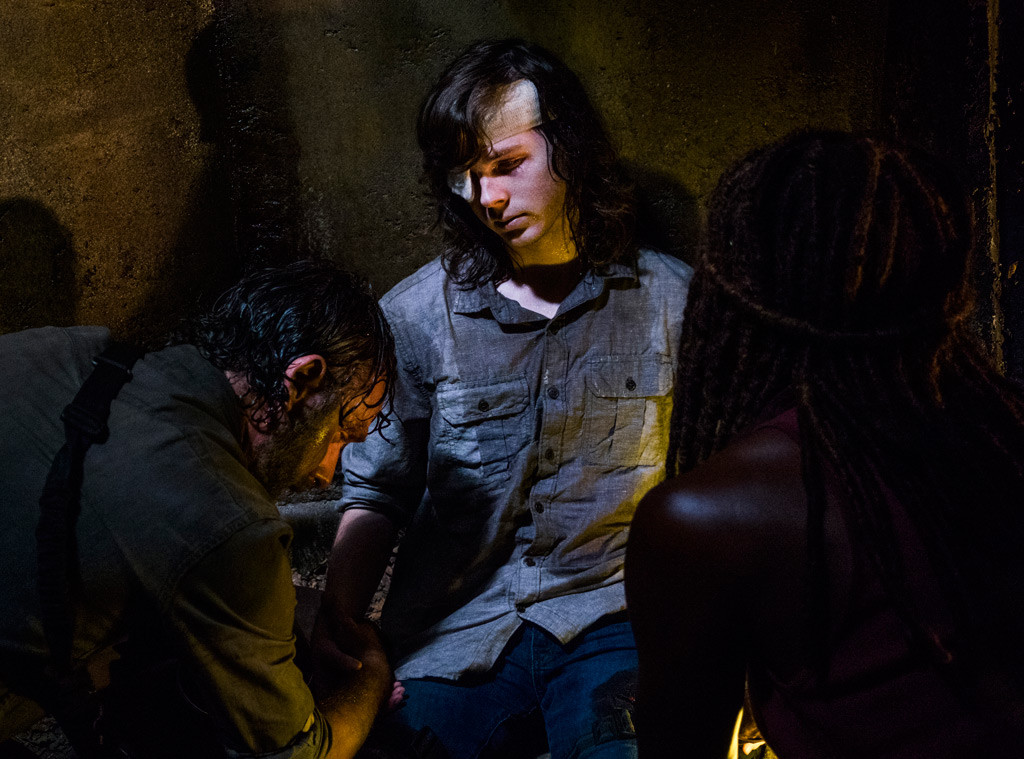 But now Rick will be gone too, with perhaps Norman Reedus's Daryl taking charge of the group. As much as I like Reedus as an actor, I've never really seen Daryl as much of a leader-he's more of their scout, tracker, secret weapon etc. and much more of a lone wolf. I just can't see it…
However, on the topic of Daryl, I can't help but wonder if he'll be in some way responsible for Rick's downfall/death. Although the two didn't exactly hit it off at first, they became good friends, with Rick calling Daryl his 'brother' towards the end of season 4. However, in the last season the two actually came to blows due in part to Daryl's thirst for revenge against the Saviors who imprisoned and tortured him (and also killed Glenn because he tried to stand up to Negan) and Rick's somewhat more cautious, and eventually merciful approach.
….and of course Daryl is seen plotting against Rick along with Maggie and Jesus in the season 9 finale after he spares Negan.
….and then there's Maggie herself (Who has arguably lost even more than Rick-her father, sister, and husband as well as her best friend Sasha) who also of course has it in for the Saviors (although she was merciful enough herself to just imprison a few and actually became good buddies-and perhaps later, something more? with Savior Alden). Of course Lauren Cohan is rumored to be eventually leaving too as she's got a new show lined up.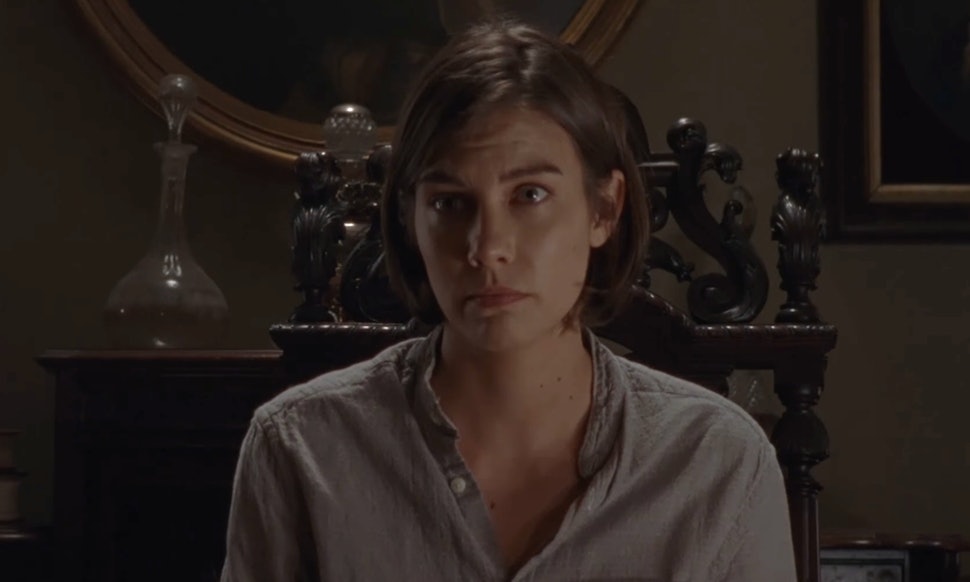 ….in the comics, both Carl and Rick are still alive and dealt with the Whisperers next, but it's unclear what path the TV series is taking at this point with both of them gone and a possible civil war looming.
I'm thinking Michionne and Carol might actually be good replacements-both have shown to be resourceful, badass women with leadership skills (although Danai might want to move to films, given how "Black Panther" and "Infinity War" helped to raise her profile). Michionne is also Rick's girlfriend and was also pretty much a mother figure to Carl. Carol of course is pretty much the co-leader of the Kingdom community at this point, especially since Ezekiel became heavily demoralized after the loss of much of his soldiers and his tiger friend Shiva.
Perhaps a clue to Rick's fate is the massive zombie hordes heading towards the communities. While Rick and co. have been able to fend off smaller hordes in the past (although the season six horde was an extremely close call), maybe this is one fight Rick won't be able to win, and he'll end up a zombie victim. Although given Rick's long-running time on the show, such an exit would be somewhat anti-climatic. Carl pretty much had a long goodbye, and even Lori's exit was a bit drawn out too, with "ghost Lori" haunting the unstable Rick. Then again, Glenn was also a series lead since day one, and he certainly didn't get a Carl-sized send off (although certainly his death was one of the major motivations for the war, despite being arguably the 'heart' of the group.)
Speaking of which, makes me wonder if we'll see her again at the end of Rick's time. Apart from Lori, characters have come back as hallucinations; pretty much everybody on Rick's phone call with Lori, Shane when he he went to Woodbury, Tyreese's fever-induced sightings of Beth, the Governor, Bob, the sisters etc.
It's also possible, I suppose, that Rick's despair at Carl's death might have a delayed effect, and he'll simply wonder into the woods again, looking for stuff….and things….although seeing him broken might not be the best end for the character, it's kind of worked as an arc for Morgan, in a sense, although Morgan's personality is a bit different, they both have now shared the same loss. Plus, like Morgan, it could be mean he could come back (speaking of which, where's Heath? Guy kind of vanished into thin air. Not that he was a big character, but still it's one of those "where" things. Then again, we were left wondering where Morales was for seven seasons, and we got an answer finally this year).
Granted, TWD's ratings haven't been that great for the past few years, although this probably will not mean cancellation-like the current Doctor Who, although the ratings aren't as good as they used to be, the brand is still strong and makes quite a profit off merchandising too, and it's ratings are still OK for it's time slot and in comparison to other shows as well. So the franchise probably won't be quietly retired just yet….
Although if they did choose to end it, they could have Rick just wake up from the coma and have the whole thing be just a bad dream, as one fan theory has speculated. It's almost liked they teased us with that in the season 8 teaser, although it turned out to be something else entirely (Carl's "dream").
….and what of Andrew Lincoin himself? Some former TWD cast members of course have moved to new pastures. There's Cohan possibly going on to do her new show. Jon Berthnal is doing movies and MCU's Punisher. Similarly, Michael Rooker played Yondu in the Guardians of the Galaxy movies. Laurie Holden joined the Americans….and most notably Sonequa Martin Green is the new face of the Star Trek franchise in "Star Trek Discovery"….something that clued fans in when it was announced that Sasha wasn't exactly going to last much longer.
Maybe Andrew will return to doing movies, a field he was first well-known in, for Love Actually as Mark. Heck, he even came back for the Red Nose day special. Question is, will these films feature him with his british accent, or the southern accent he's adopted as Rick?
But as always, my speculation threads aren't exactly always accurate. My "Who will die" post really only managed to really pinpoint Simon as one of the casulties, and missed the mark elsewhere (I thought Michionne or Rosita would die. Nope).