Final Fantasyy is one of the major video game franchises; specifically, in the Japanese role playing game genre. Since 1987, the series has been on multiple platforms-spawning multiple spin-offs in not only gaming, but in comics, anime, and motion pictures; as well as crossovers with Disney (The Kingdom Heart series features some characters from the games). Keep in mind when writing this, I haven't really played or watched a great deal of FF 15's spin-off material; DLC, multiplayer, the Kingsglaive movie etc. so I might get a few things a bit wrong 🙂
What's interesting about many of the games is that, although they share some common features-such as the Chochobo, a ostrich/chicken style creature that allows for quick movement around a map…. (There's also a lesser known, cat/bear like creature called the Mog)
Usually some form of airship…
and recurring bad guys such as blobs, fireballs, "Cactuars" and Giant plants…
The ability to "summon" powerful, otherworldly allies to help in combat…
and of course the "grunt" soldiers of the bad guys, represented in this game by the Magitek soldiers.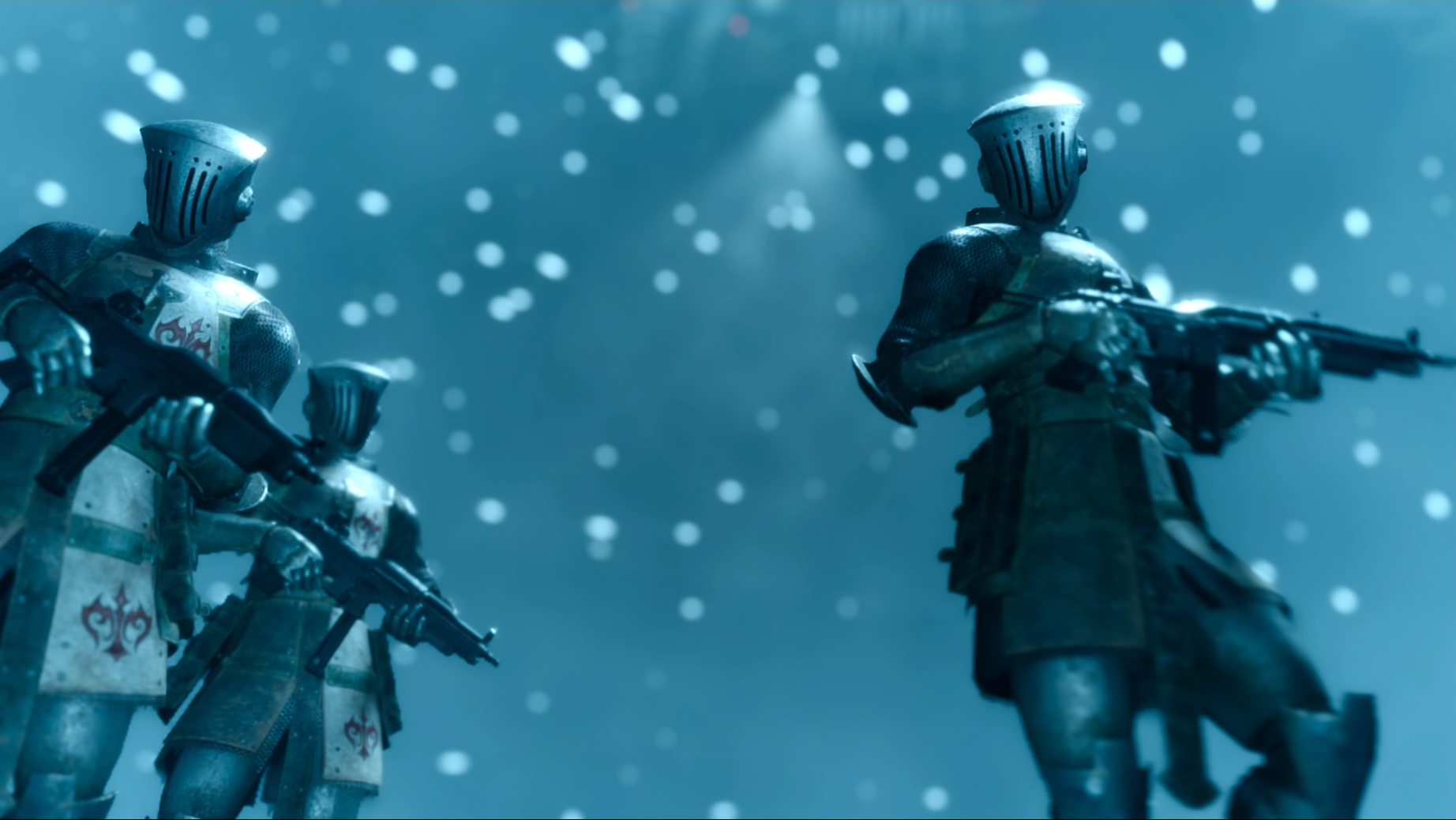 Final Fantasy 15's setting is far more Earth-like than other games, with a bulk of the game's 'world' appearing a bit like the Southwestern united states, although with quite a few differences here and there. (Another continent, for example, resembles Venice, and the game's capitols are somewhat similar to European capitols).
For example; the game uses a car, which, while nice-looking isn't exactly technically advanced to begin with, and needs to often be refueled.
The Fashions and look of things don't exactly scream "Magical world"….
although certain characters do look a bit more otherwordly.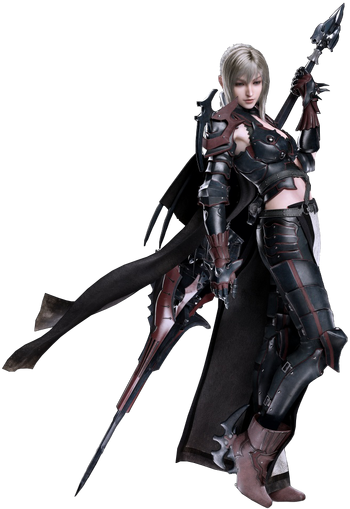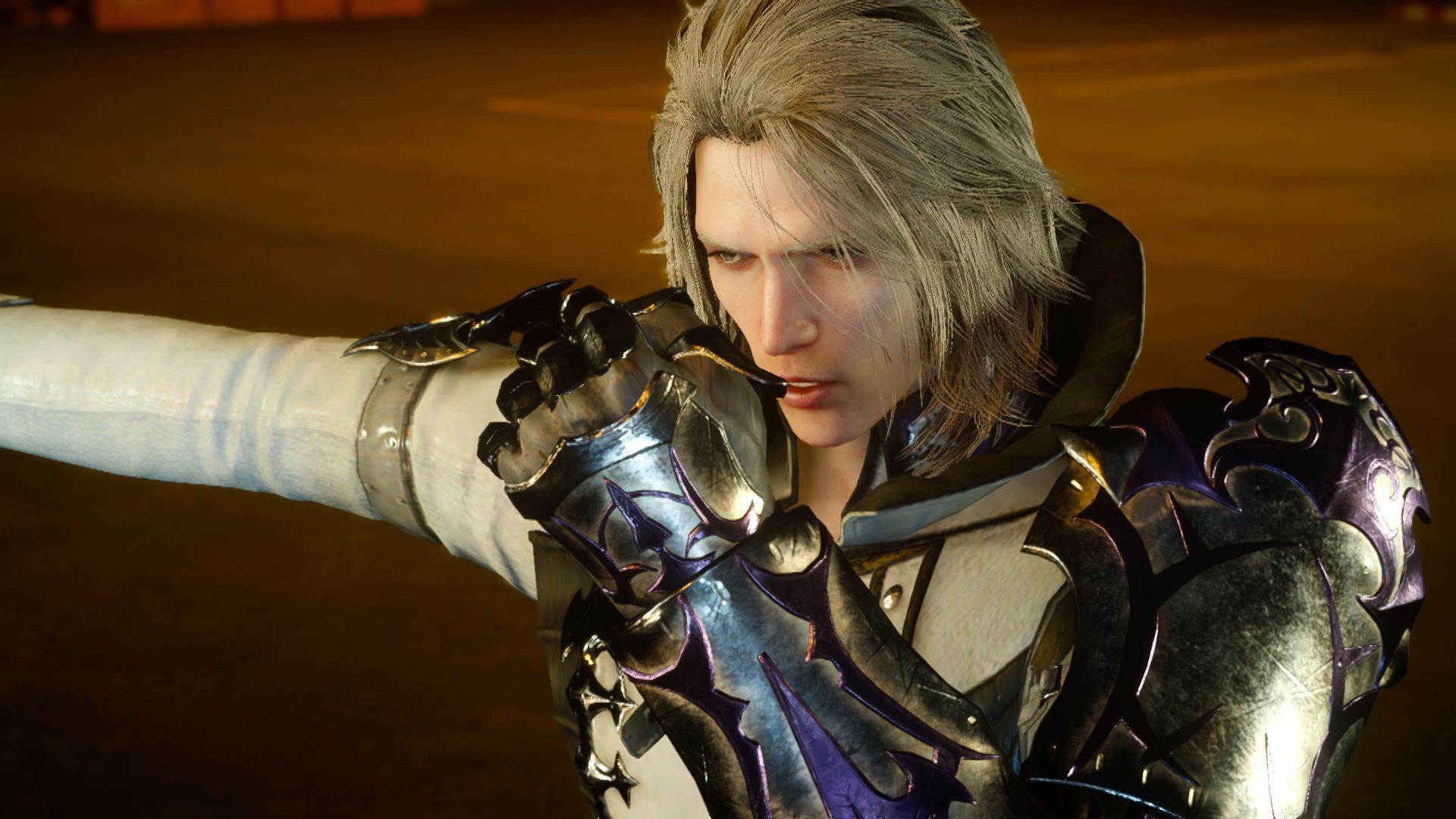 ….but perhaps what ties it mostly to our present world is the product placement. While other games have been guilty of it (Metal Gear, for example)….it's a bit immersion-breaking to have real products in a fantasy setting-in particular cup of noodles, which is actually involved in at least one quest,
…and has optional head gear for the main character, Noctis.
Final Fantasy 15's storyline centers around Noctis, the prince and somewhat reluctant heir to the Kingdom of Lucis, who is bethroed to Lady Lunafreya, an oracle and ruler of one of the provinces of the militaristic Empire of Niffelhelm, in an attempt to help broker peace. He's on his way to the wedding, and has brought along three companions and lifelong friends.
Although the player controls only Noctis, the other three are controlled by AI and each has specific skills in both the battle and non-battle environments. Igni (Guy with the glasses) is proficient in cooking and strategy; Gladious, Noctis's sworn bodyguard, at finding items and is pretty strong with a large sword; Prompto, the weakest of the group-and more of an outsider-,is quite a shutterbug-taking several photos-but is also a decent shot with the pistol. Noctis also has a fishing hobby in addition to his other combat skills, which include the ability to "warp" towards (or away) from enemies.
Early on in the game, not only is their voyage to Noctis's wedding delayed, but the Empire invades by force Lucis's capital city of Insomnia, killing the king and laying waste too much of the city. Noctis and Luna are declared dead, and Noctis and his gang decide they're going to have to take on the Empire and reclaim their throne, in part by claiming several ancient weapons which can give Noctis an edge in battle. However, as with most "Final Fantasy" titles-and a lot of other video games-things are not quite as simple as they appear to be-Helping" them on their quest is the mysterious Ardyn, although for reasons of his own….
….(Who I think kind of looks like a crazier Fourth Doctor….)
Final Fantasy's combat and leveling up system is similar to a large number of RPGs these days, and quite different from many of the past Final Fantasy games, which worked with a "Turn based" combat system, with the characters and enemies each taking turns by selecting moves which were then executed without the need for too much control and button-smashing.
Like a lot of RPGs there's of course a level-up system, as well as a skill tree. Certain items, such as food bought at cafes or cooked by Ignis at camping grounds,  can also help improve character's stats.
.Unlike some of the other Final Fantasy games, magic is less important. Noctis, at least at first, can only really use three different kinds-fire, lightning, and Ice, which he can bulk up by 'drawing' from certain crystals.
In addition to the main story quests, there's also side quests that can be taken. These include simple 'fetch quests' where you can just grab some items or minerals for somebody, to more complex ones such as hunting monsters.
Although they play a fairly large role in the story, the "Summons" aren't a huge part of the gameplay of the game like they were in
Final Fantasy is billed in part as a game both for "Fans and first timers", a statement that makes sense-although it has many FF tropes, it's not beholden to them, and incorporates some more modern gameplay mechanics. Overall, worth a look.