Treti Rebonok, born during the 70s (His name pretty much meaning "Third child" in Russian) for some reason, had strange psychic powers. When these powers awakened, he became a sort of empath, and these negative emotions caused him to destroy his village. He was then taken into soviet custody, and fitted with a straitjacket and gas mask to keep him under control.
However, upon transportation, he escaped, sensing the awakening of Venom Snake and Big Boss, and also destroyed that transport. Eventually making it to the lab, he found an even more powerful conduit-Volgin, who also awoke and had deep hatred for Big Boss.
If Snake hadn't had enough of a bad day, the site of the duo made things even more complicated, and they attacked both Venom Snake and the XOF forces sent to kill him.
Eventually, after Big Boss and Venom's escape from the hospital, Skull Face somehow managed to get a degree of control over Psycho Mantis and Volgin, and discovered that the boy's psychic powers-channeled by Volgin's anger-were capable of piloting the Metal Gear Sehelanthropus without an actual pilot in the cockpit.
The two encountered Venom Snake several times during his missions, but eventually, when Eli sneaked aboard a Diamond Dogs helicopter, he was able to establish a psychic connection, with a drive for revenge against his "father" that was even greater than Volgin's.
The combined Eli/Mantis team then tried to take out Venom Snake with the Metal gear.
After Venom Snake defeated the hulking mech, disabling it, Mantis-stealing a vial of the vocal cord parasites that was another weapon of Skull Face's-traveled to Diamond Dog's mother base with Eli, handing him one of the vials.
Eventually, he also helped him escape Mother Base in the repaired Metal gear. Eventually fleeing to an island, Eli got infected with the vocal cord parasite, and after another battle with the Metal Gear, were forced to sterilize the site-but Eli and Mantis managed to escape, with Mantis removing the parasite from Eli's body, and then floating him away to safety.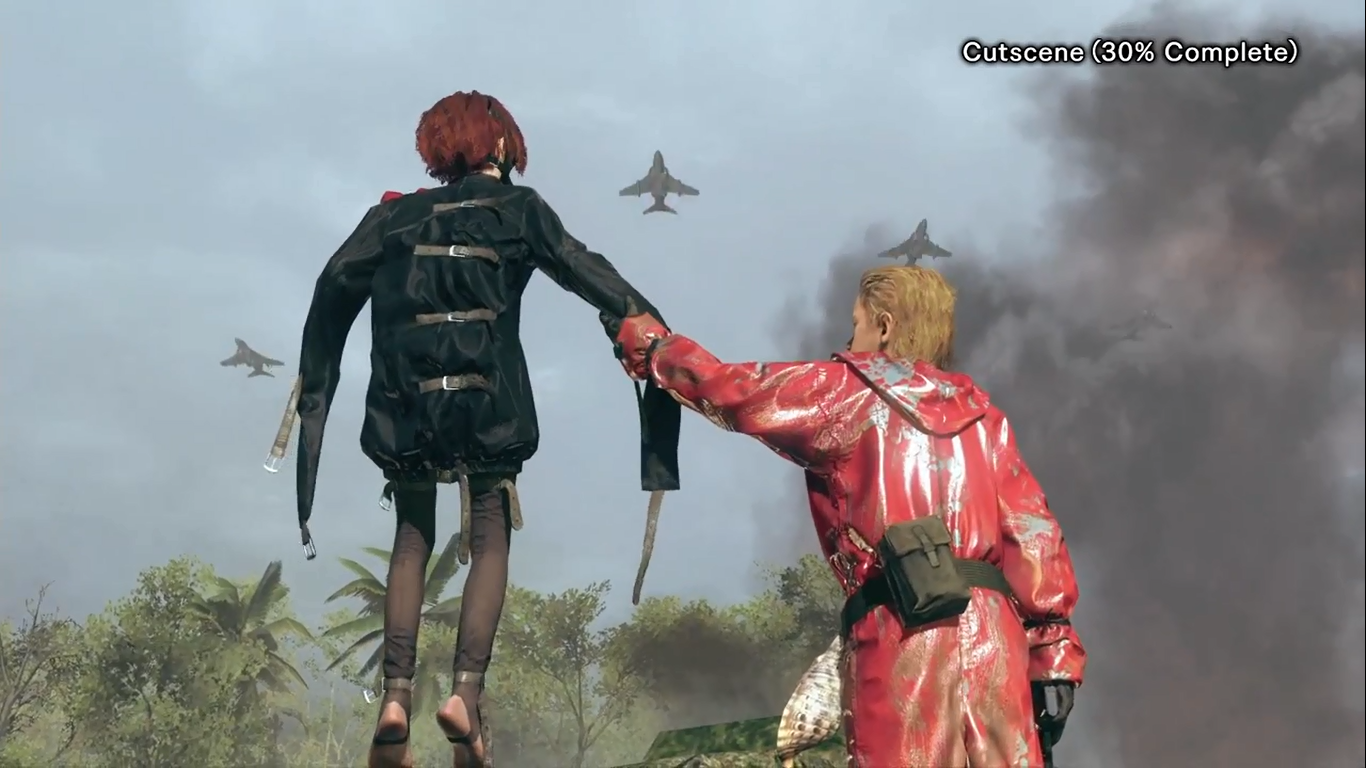 Over the next twenty years, Mantis worked in the KGB, FBI, freelance, and then eventually joined his friend in FOXHOUND. When FOXHOUND took over Shadow Moses Island in a coup, Mantis also participated, coming up in part with the plan to deceive Solid Snake into activating REX. He eventually encountered Solid Snake by taking over Meryl's mind, and even managed to escaped the confines of his Playstation (or Gamecube) disc to read the mind of your memory cards, often remarking on your choice of game(!)
After knocking out Meryl, Snake took on Mantis himself, and managed to overpower him and take him out. His mask was then removed, revealing a scarred, messed-up face. He used his final moments, in part, to tell Solid Snake that he was a worst person than him, but then also hinted that Meryl had a big place in her heart for Snake.
However, he wasn't quite dead yet. Like with the other psychic character, the Sorrow, a part of him managed to survive, and eventually latched onto the leader of the "Beauty and the Beast" core, Screaming Mantis. She even kept a doll of him on her right side, and confronted Snake in Outer Haven, even managing to once again use Meryl as a puppet.
When she was defeated, the ghost of Mantis appeared before Solid Snake.
However, the spirit of the Sorrow intervened, and dragged Mantis permenantly into his spirit world. Before leaving, he told Snake "The spirit of the Warrior will always be with you."