As Han and Chewie join Beckett's crew, we then come to the world of Vandor, which is a snowy planet a bit like Hoth and Starkiller, but this time with a lot more mountains, making I guess you could say, "The Himalayan planet".
We get a nice bonding scene between the crew, who are out to steal a train cart of Coaxium. There's some real chemistry between Woody and Thandie here.
Here we come to the film's next big set piece, as they attempt a heist of the conveyex, which, like the AT hauler, looks a lot like an offshoot of the Walker family. However, things get somewhat complicated. It's a fun scene, with a lot near-misses for the characters. But things soon get even more complicated.
Chewie nearly falls off and gets crushed by the surrounding rock, which I'm not entirely sure, but it could be a slight nod to Lucasfilm's other famous franchise where a character was stuck between a rock and a hard (vehicle) place….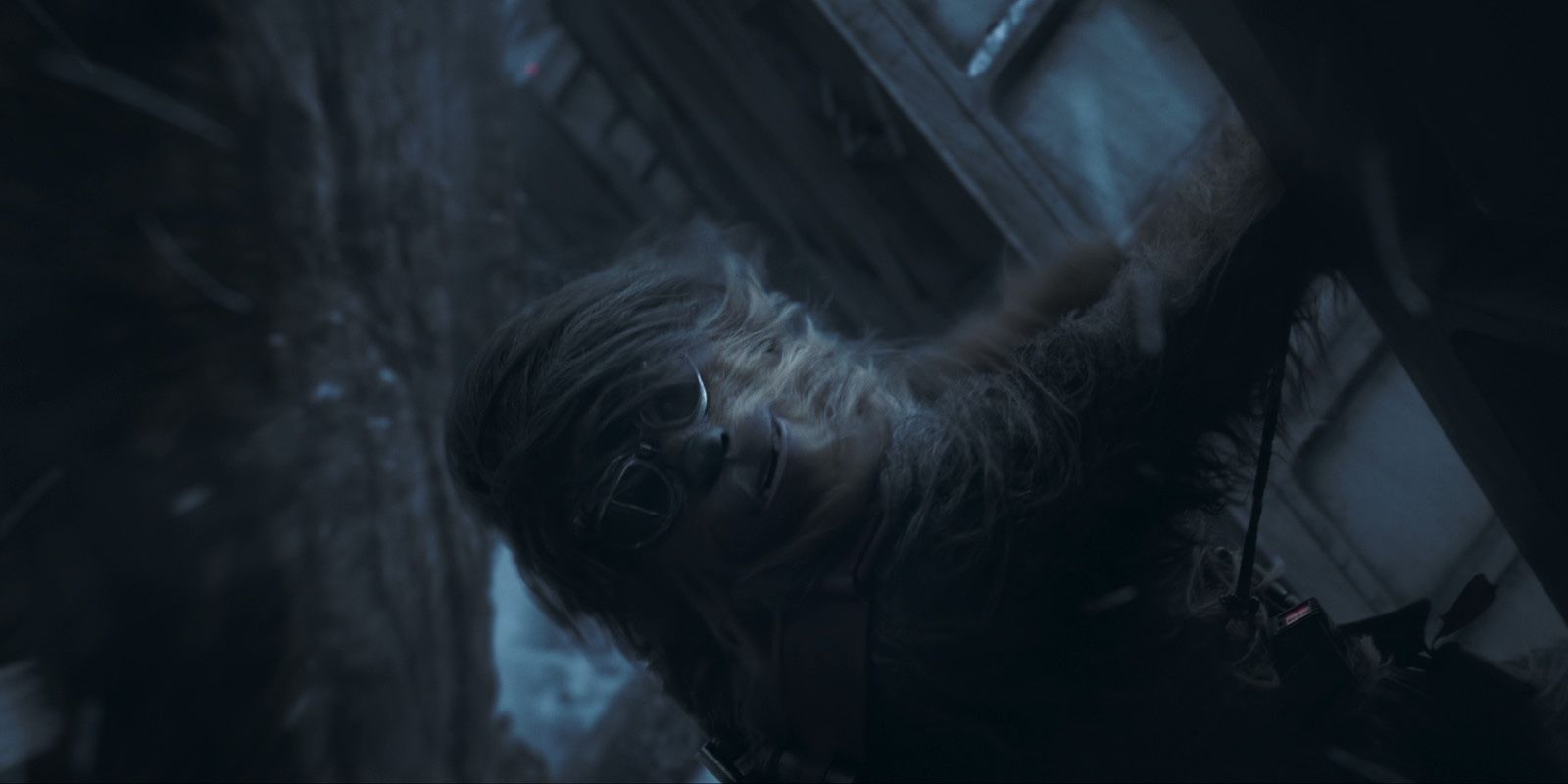 A group of marauders, the "Cloud Riders", arrive. The Cloud Riders are another sort of call back to the old Marvel comics. Although this group-who have armor that looks like a mix between Boba Fett and Phasma-are definitely not anything like the old Marvel versions, except for their use of airspeeders and speeder bikes.
We see Enfys gets into a brief fight with Beckett. She has a lighted (heated?) blade, so it sort of gives off a lightsaber aesthetic without actually being a lightsaber. She's also got an interesting theme, a sort of  high-pitched, somewhat Eastern European sounding choral music which sounds a bit like a lighter Duel of the Fates.
In other words, pretty much exactly like these guys. (although there's more of this to come)
And the Empire is complicating things too. Stormtroopers-"Range troopers"  on the train itself, which look mainly like somebody "kitbashed" the Rogue One stormtroopers and gave them a bit of a fur coat. They also get part of the old school Imperial theme from ANH.
….and probe droids (although these look a bit different than their ESB/ROTJ/Rogue One counterparts, far more heavily armed and given more of a sentry/security function), which prove too much of a challenge for Val, who is hopelessly pinned down and destroys the rest of the Conveyex's rail, and herself. Exit Thandie Newton.
Rio also gets shot and dies, leaving Han to pilot the AT hauler, but the Cloud Riders also get the haul too. Han is forced to jettison their cargo (but rescues Beckett and Chewie), which results in a spectacular, mountain-destroying explosion, which looks and sounds a lot like Jango Fett's seismic charges from AOTC. Maybe those things had some coaxium in 'em too. Although considerably how valuable they are in this film, I guess the stuff was less scarce before the Clone Wars and the Empire?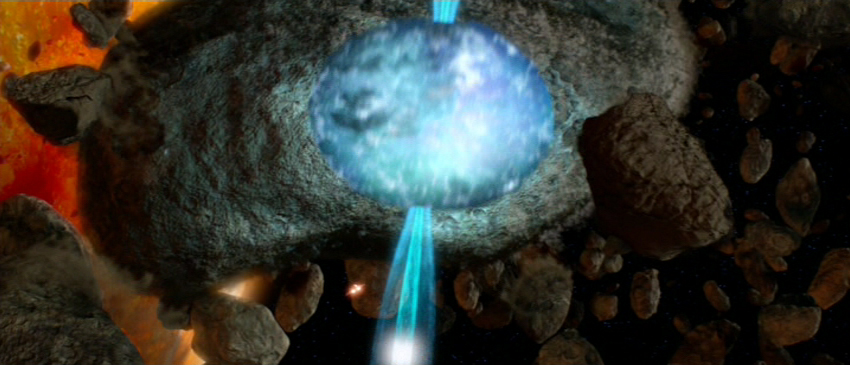 With two of his friends dead and the loot lost, Beckett now has a price on his head (Not unlike what will happen to Han later on) and has to face the guy who hired him, Dryden Vos. Vos's ship shortly arrives, and has a main hall that looks like a cross between Jabba's sail barge and the more classy Star Wars places like Cloud City and Canto Bight. It's one of this film's Cantinaesque scenes, complete with weird singer.
Vos himself is played by Paul Bettany, who unfortunately comes across as a bit one-dimensional.  BTW that Mandalorian costume back there is just for show, it doesn't really do anything 🙂
Bettany was a late addition to the cast, replacing  Michael K. Williams as Vos when Ron Howard took over the film.
Here, although Beckett tells Han to sort of lay low-similar to Han's own warning to Rey year's later ("Don't stare at any of it")….but he can't help it when Qira suddenly, and unexpectedly, taps him on the shoulder…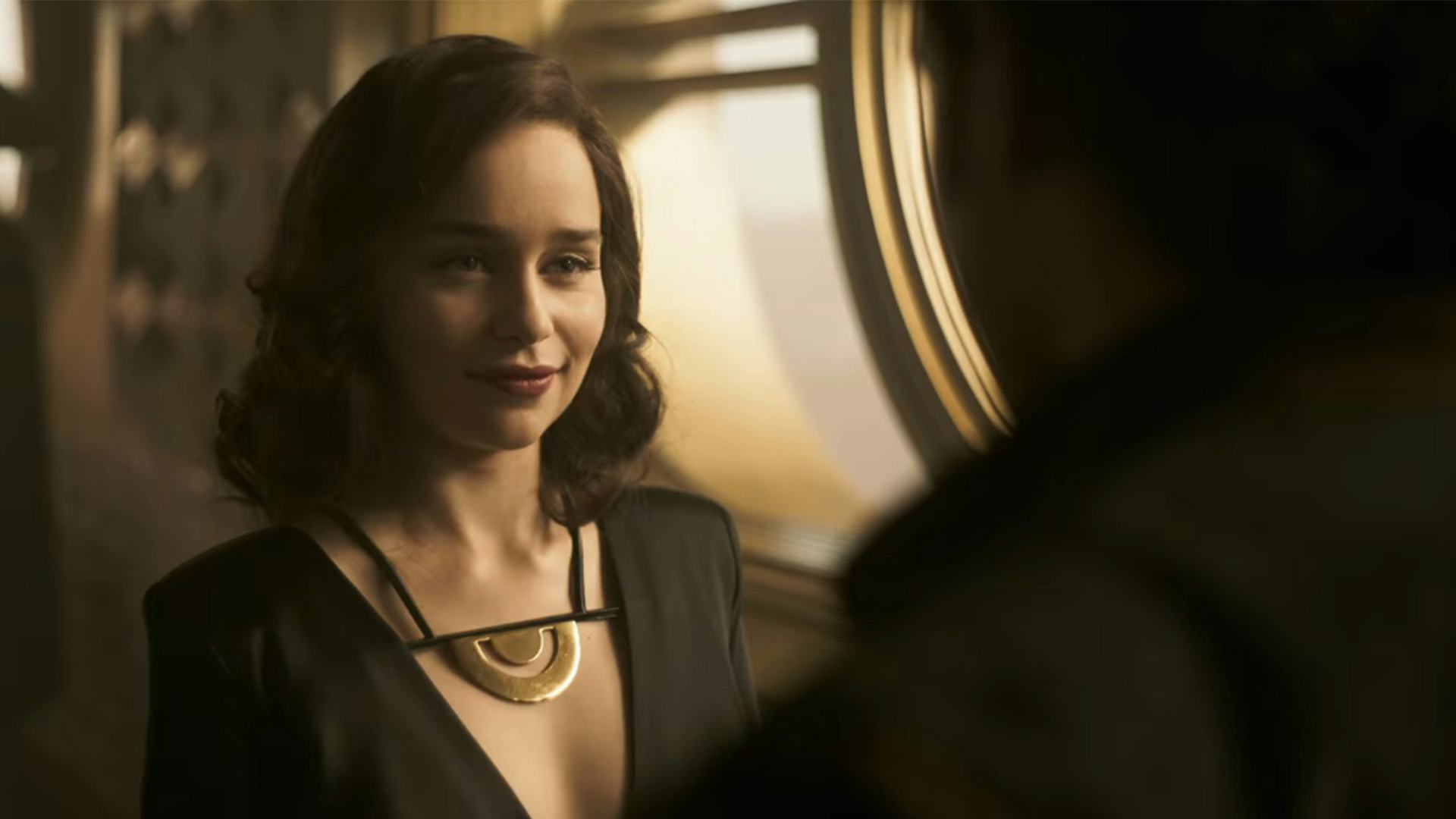 Next: Reunions and Lando!