While some of my predictions about this season of Walking Dead didn't exactly pan out, apart from guessing that the Savior leadership would eventually kind of crumble (as it pretty much did in "Worth and "Wrath"). Like the season's opening and closing titles both stated, Rick's "mercy" overcame his "wrath" and he spared Negan, although he's kept him imprisoned. This actually fits in well with the comics.
The comic's next arc is "The Whisperer War", where the group battles a nasty new enemy, the Whisperers, who take the Walker camo trick used by the characters to a nasty new level-they pretty much wear them entirely, allowing them to blend in much better than just a bit of blood & guts. Despite a few allusions to such an arc and some fan speculation, there hasn't been any major confirmation that these guys are the next villains. Also, the original storyline involved a lot of Carl, but for obvious reasons that part of it isn't going to happen.
A few hints have been dropped as to what's coming.
The helicopter. While there's been plenty of helicopters in the series, they've mostly been grounded or already destroyed. Curiously, a helicopter appeared in season 1 and 2 in Atlanta (and possibly might've unintentionally led the walkers out of the city and into more of the large 'herds' that frequently threaten the heroes). Another appeared in season 3, but it crashed and was scavenged by the Woodbury group. In season 8, Rick spots the helicopter. Simon says there's a helipad near the junkyard for some reason, and later, the helicopter appears again, hovering very closely over Jadis and Negan, with Jadis trying to get it's attention with a flare.
There's some speculation that this helicopter might have something to do with the mysterious Georgie, who dropped off some supplies-including a book on how to help rebuild civilization-with Maggie.
Some wonder if she has something to do with the Current TWD comic storyline, in which Michionne and the others discover a settlement which is heavily self-sufficient and populated-much more so than even their communities (which were a cut above places like the prison and Hershel's farm, but still far from perfectly safe, supplied, and advanced).
Another thing is the current alliance between the communities and the Saviors. While Dwight of course defected first and was let go by Daryl to look for his wife, the other Savior survivors seem to have settled into peace with the crew. Eugene seems to be welcomed back as it seems he was kind of 'playing an angle' after all, and other characters such as Amber, Tanya and Frankie were largely working for the Saviors against their will,but one of the most earnest ex-Saviors seem to be Alden, who seems interested in working with Maggie. It's kind of going to be curious how things develop between the two….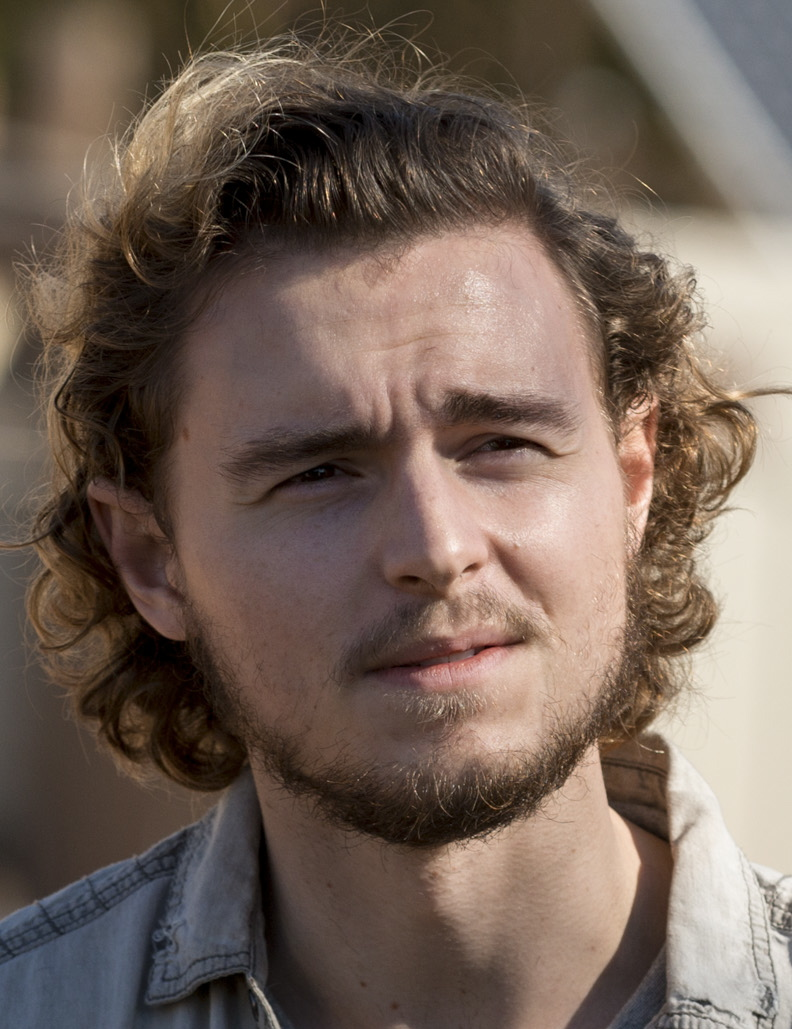 Although one of the other people spared is Laura, who seemed to be a bit more sadistic and unstable, but at the end she's planting crops and nodding to Rosita like nothing happened.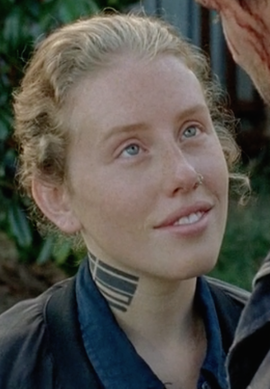 And what of Arat, who killed Lydia and gave Rosita her cheek scar? She didn't appear in the final episode at all….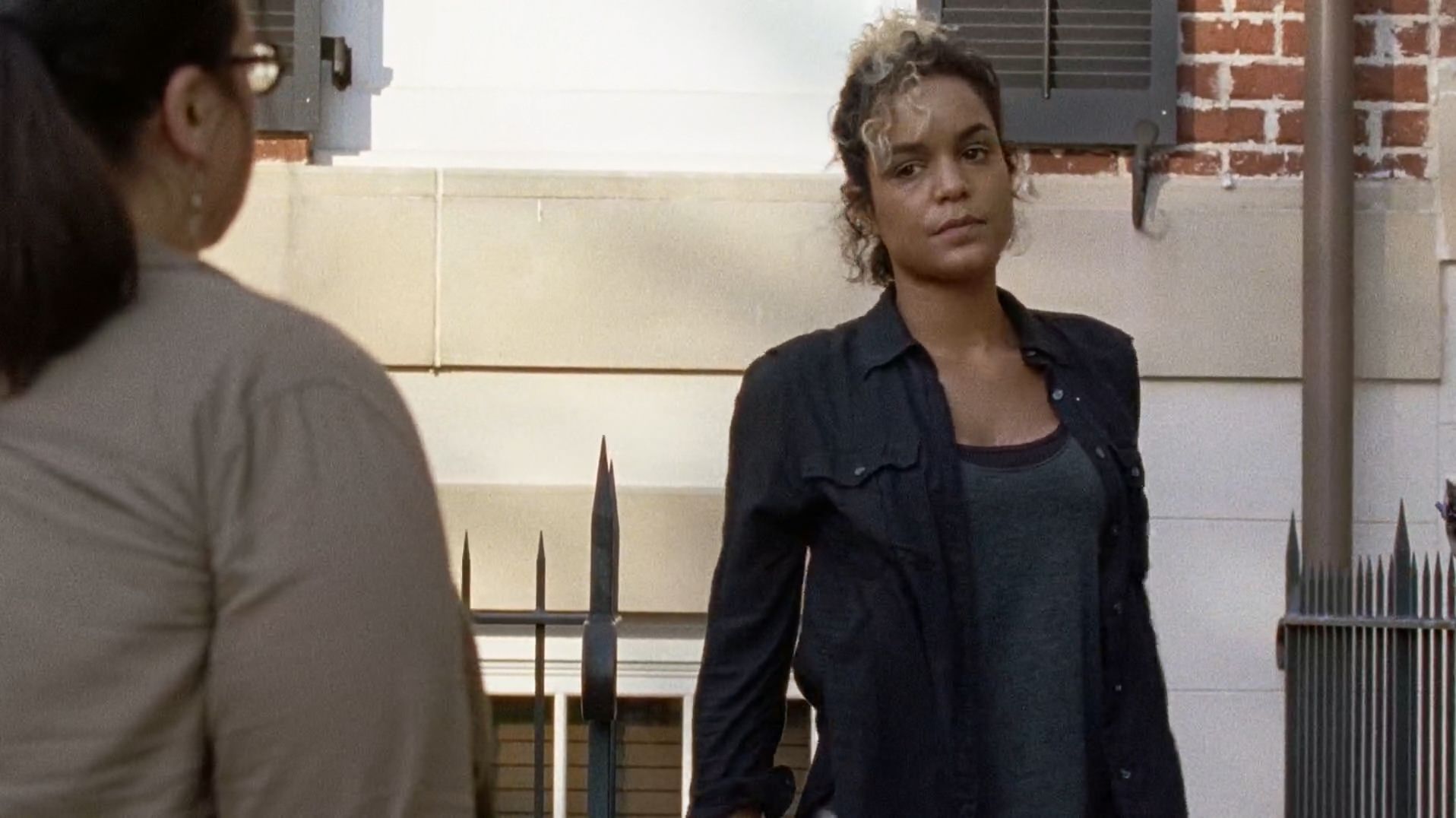 ….and speaking of Maggie, she obviously isn't too happy Rick spared Negan, the killer of her husband. Despite her being OK with the Saviors she imprisoned switching sides, she isn't too fond of the leader himself for obvious reasons.
Maggie seems to be plotting with Jesus and Daryl against Rick. This is really one of the first times we've seen Maggie go against Rick. She was the one who pretty much convinced Hershel to welcome Rick and his group to the farm in the first place (and of course she met her future husband that way).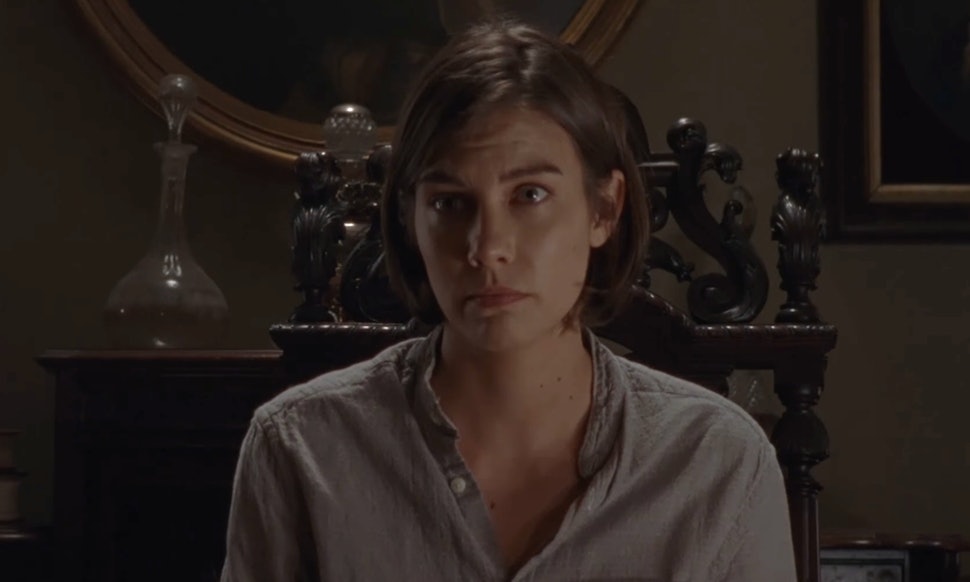 Rick and Daryl's relationship, once brotherly, seems to have taken some bad turns this season as well, with Daryl pretty much wanting to really hurt the Saviors (including Dwight who he never fully trusted) for what they've done and his humiliation by them…even killing former long-lost ally turned Savior Morales…
with Rick seemingly willing to take a somewhat more balanced approach (which of course culminated in his sparing Negan, although part of that was Carl's urging him to be "the good cop" again) leading to a violent tussle between the two for a brief bit.
So perhaps a "Civil War" of some sort is on the horizon.
….and of course in TWD, there's the ever-present threat: The Walking Dead themselves. On the hill before the final battle, Rick and crew spot a herd, the largest Rick and co. have ever seen.
Another super-herd- initially stuck in a quarry but finding it's way out-appeared in the first half of TWD's sixth season-one that led to many deaths(and of course there's the Wolves which caused a huge problem too) although at that point Rick only had the backing of a poorly-defended Alexandria (although arguably the town is in far worse shape now after the mid-season attack) and not the strength of the extra communities.
With Morgan off to "Fear the Walking dead", there's certainly a lot of possibilities open for the band of survivors. A new enemy? A new Ally? Civil War? The Saviors becoming a threat again if Negan gets loose? Sort of wait and see I guess….as I stated at the beginning of the article, not all predictions always turn out well, and the death of Carl was a shock to many.