Sutekh's servant's black outfit then dematerializes, revealing his true form, Marcus Scarman, much to his brother's horror. Marcus is given a suitably pale complexion and dark eye shadow, somewhat complimenting the Doctor's later description of him as basically, a walking corpse animated by Sutekh's will.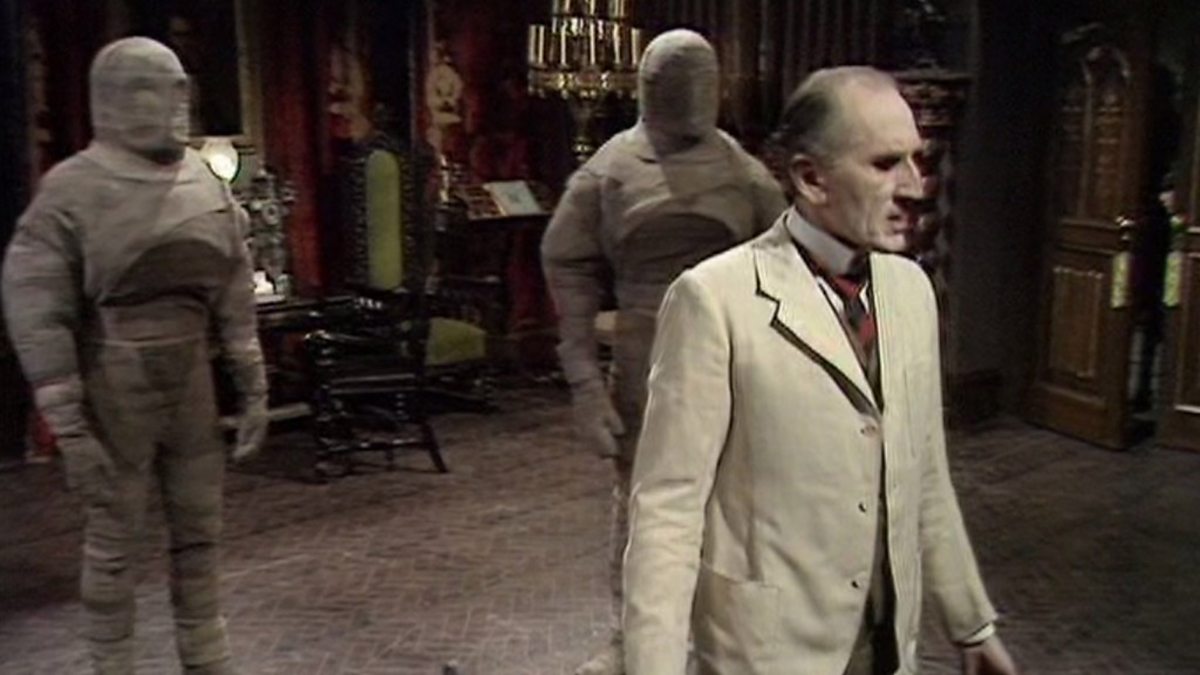 The Doctor, ducking out of the way of Scarman as he and the mummies set up a shield barrier, then gives Sarah, Lawrence, and the audience a bit of an info dump that Scarman and even Sarah are sort of confused by. He then identifies the Sarcophagus as not only the way to Sutekh, but what drew the TARDIS off course. There's an honestly confusing sequence right here, as the Doctor activates it, seems alarmed for a second,then orders Sarah to stay back, and then seems to fling the TARDIS key at the door, causing it to cause a reaction that knocks him out. Sarah and Lawrence quickly put him in a "preist hole" nearby.
We then get a mini subplot of sorts with a local hunter, who is trapped on the grounds due to the shield being set up. His trap has also temporarily confounded one of the mummy robots. His sort of B-plot is sort of mostly irrelevant to the story, apart from showing off some of the schemes and powers of Sutekh and his mummies, and a bit of a macguffin for the Doctor and Sarah in the next episode. Other than that, it's kind of what a lot of Doctor Who fans considering "padding"-a superfluous plotline designed to increase the length of a story. Although there are far worse examples of this throughout Doctor Who's history. This, at least, is a mild one.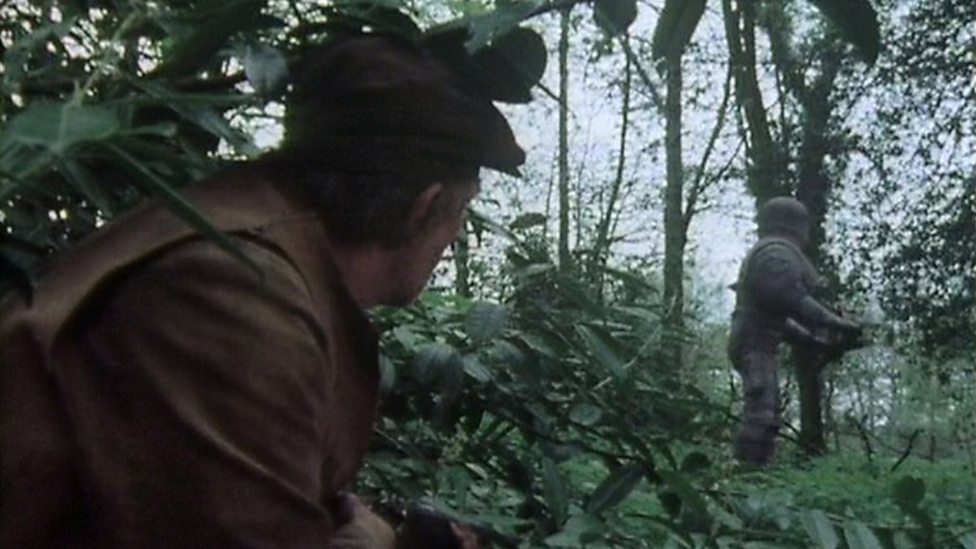 The mesmerized Scarman then stops by the injured Warlock, and there's some great body language here by Archard, as he seems to slowly draw information from what's left of his human memory, barely remembering Warlock and seeming cold to Warlock's concerns. The mummies then quickly dispatch Warlock, disturbing the local poacher.
The Doctor recovers in the priest hole, although he's kind of wondering what one of them is doing in a Victorian Gothic folly. (Basically, a "folly" is a building that's merely meant for a decorative purpose rather than a practical one, while a priest hole was presumed to hide a priest during the late middle ages).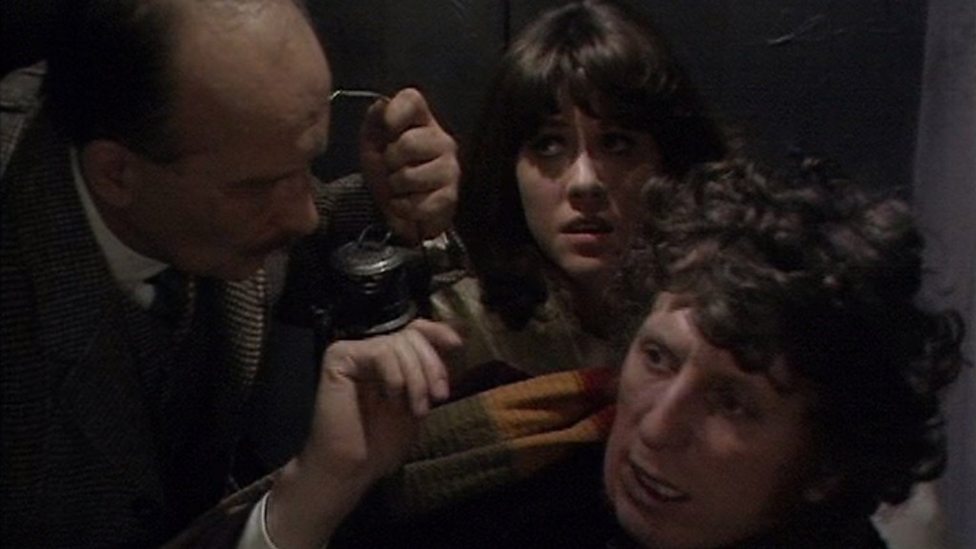 We get another infodump here, with the Doctor trying to figure out how to keep Sutekh stuck in Egypt by disrupting the mummies's operations here-and comes up with using Namin's ring.
They're about to do so when Marcus shows up again, but this time the poacher shoots him in the back. We see him stagger slightly, but due to some admittingly clever use of reverse footage, the bullets have no effect on him (he's pretty much dead anyway). The poacher is pretty much spooked when he discovers this guy who's walking around with living mummies and killing people is in fact, Professor Scarman-and then we get a fantastic shot of Marcus looking out the window as he gives the kill order for the poacher.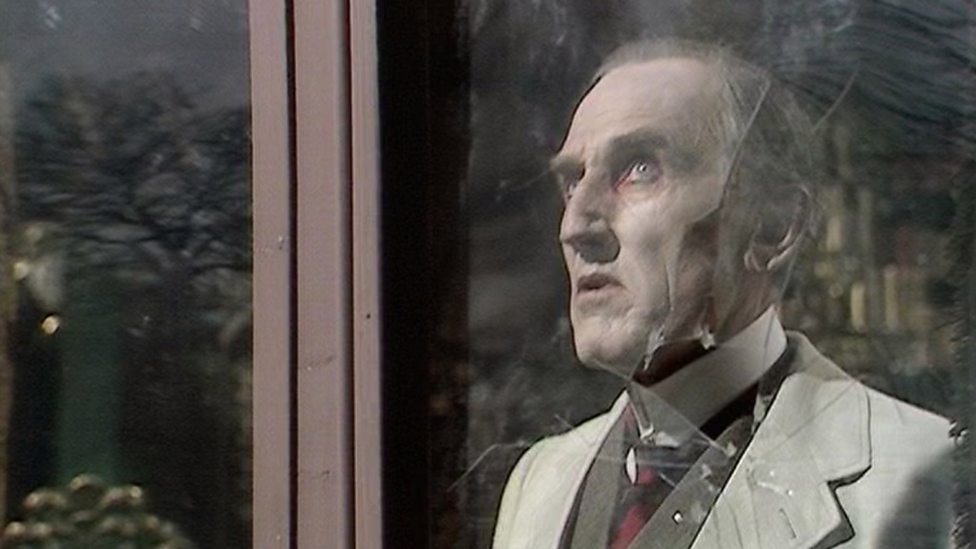 The Doctor, Sarah, and Lawrence slip away from the priest hole back into the mummy room which holds the TARDIS, as well as some new arrivals of equipment-equipment that the Doctor recognizes as components of a rocket that can be used to free Sutekh (Basically, Sutekh's still suck in the tomb in Egypt by a force field being transmitted from another pyramid on Mars-hence the title-and if the rocket hits Mars, no more force field, and Sutekh is free). He also clarifies what the Mummies are-service robots.
Marcus once again shows up, and it's back to hiding for our heroes-this time in the TARDIS, where we get one of the explanations for why the Doctor can't just 'leave' a certain adventure and return to a relative point of safety….because doing so means grave consequences. We also get a "It's bigger on the inside!" moment from Lawrence) In this brilliant sequence, the Doctor points this out by taking Sarah back to 1980 (once again, there's that continuity problem with UNIT, but that's a whole other thing/article/whatever)….which is a desolate wasteland.
The Doctor basically explains that because they left without stopping Sutekh, this creates an alternate timeline or something, explaining in part I think why Sarah doesn't blink out of existence when they land. Regardless of the temporal paradox, Sarah is adamant that they go back and fix this, with a great line reading and look by Elizabeth Sladen. "We've got to go back." No wonder she returned a few times and got her own spin-off show twice.
And now, instead of his intermediaries, we're introduced to Sutekh himself via a kind of glowing effect on the Sarcophogaus, as well as a look inside the tomb, where he appears in an Egyptian-looking headdress, and sitting in a chair (although his outfit certainly looks a bit alien). He's voiced by Gabriel Woolf, whose voice is calm yet commanding and with an undercurrent of anger at the same time.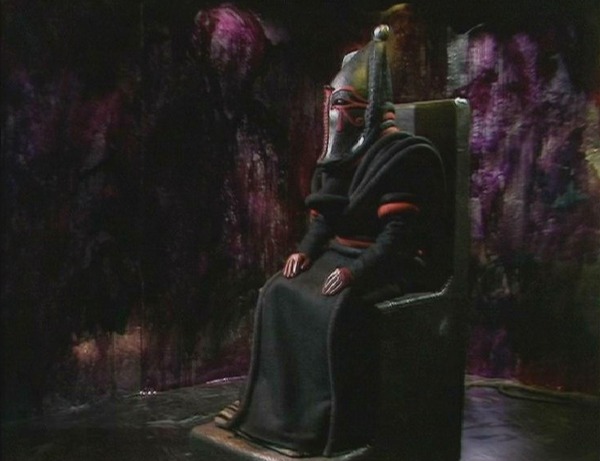 Woolf-in addition to bringing back Sutekh for a few audio dramas-would also provide the voice the beast/possessed Toby in "The Impossible Planet/The Satan Pit"-another serial which featured a trapped evil alien "god" (A plot point that shows up a few other times in Doctor Who-most notably later on in "Curse of Fenric" as well)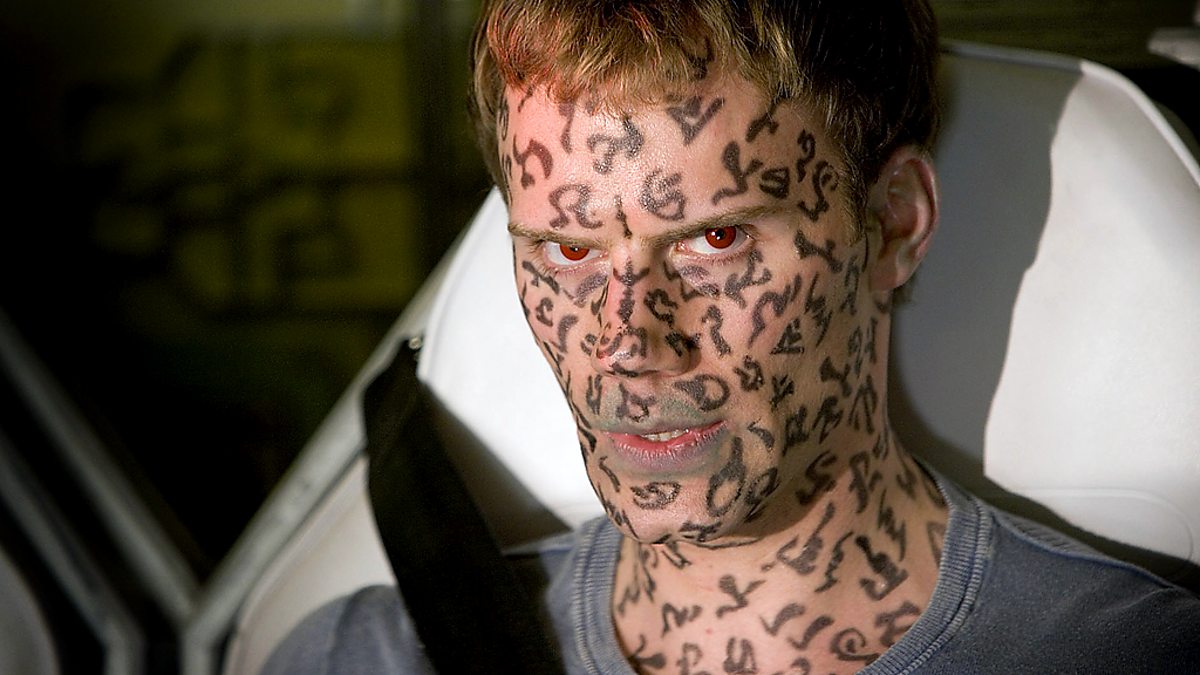 Meanwhile, the gang finds Warlock's body, and Lawrence is horrified that Marcus did such a thing, but the Doctor doesn't have much sympathy, as as far as he's concerned, Marcus is already dead and just a puppet of Sutekh (The Doctor's apathy on this will have a lot of payoff in the next episode).
The Doctor then proceeds with the plan that can jam Sutekh's signals to Scarman and the mummies by using a combination of the Egyptian's ring and Lawrence's radio transmitter. However, they're quickly distracted by the mummies, who've finally caught up to the poacher and kill them by crushing him with their chests. The Doctor decides it's now or never….but as the mummies approach, Lawrence suddenly isn't quite on board with it and grabs Sarah, because he's afraid it will kill Marcus…again.
Although Sarah manages to break free and power the device (causing Sutekh and Marcus to double up in pain), the mummies are still coming, the Doctor and Lawrence are temporarily knocked out….and one has Sarah by the throat. Cliffhanger time!
Next: Moral relativity, Sarah's got a gun, and the Doctor gets literally wrapped up.