Another round of my favorite scenes from various movies. This time, I look at the third (and many feel should have been final) Indiana Jones film-Indiana Jones and the Last Crusade.
Do you believe, Marcus?
Kind of an interesting scene here, with Indy going to his father's house for any clues as to his disiappearence, only to find his house in a state of disarray, leaving Marcus and Indy to wonder what he's been into. Indy quickly realizes that the grail diary has been sent to him from Venice, and almost seems in awe of it and his father's obsession, and even slightly haunted, with a haunting version of the 'grail theme' playing in the background (The theme, in a sense, is also Henry's-in particular, it's used when the character is brought up in Crystal Skull-although Henry does have his own theme of sorts, it's not used that much) It's also here that we're sort of given the last of the "serious Marcus" we remember from Raiders, in a way echoing his warning to Indy about the Lost ark in his own house back then, as Indy asks him "Do you believe, Marcus? Do you believe the grail actually exists?".
The search for the Grail is the search for the divine in all of us. But if you want facts, Indy, I've none to give you. At my age, I'm prepared to take a few things on faith.
There's an interesting cutaway here to some black and white photos, showing what looks like an old doctored photo of Sean Connery around the James Bond era with a young Indy. I'm not sure if the photo is a doctored one of young Harrison Ford, although it does sort of have his signature frown look. Indy's kind of reflecting on his somewhat troubled relationship with his dad, it seems, and then decides to accept Donovan's tickets to Venice. Marcus, suprisingly, decides to head with him, although apart from the "You're meddling with powers you can't possibly comprehend", he's largely relegated to a sort of "fish out of water" comic relief for the rest of the film.
Zepellin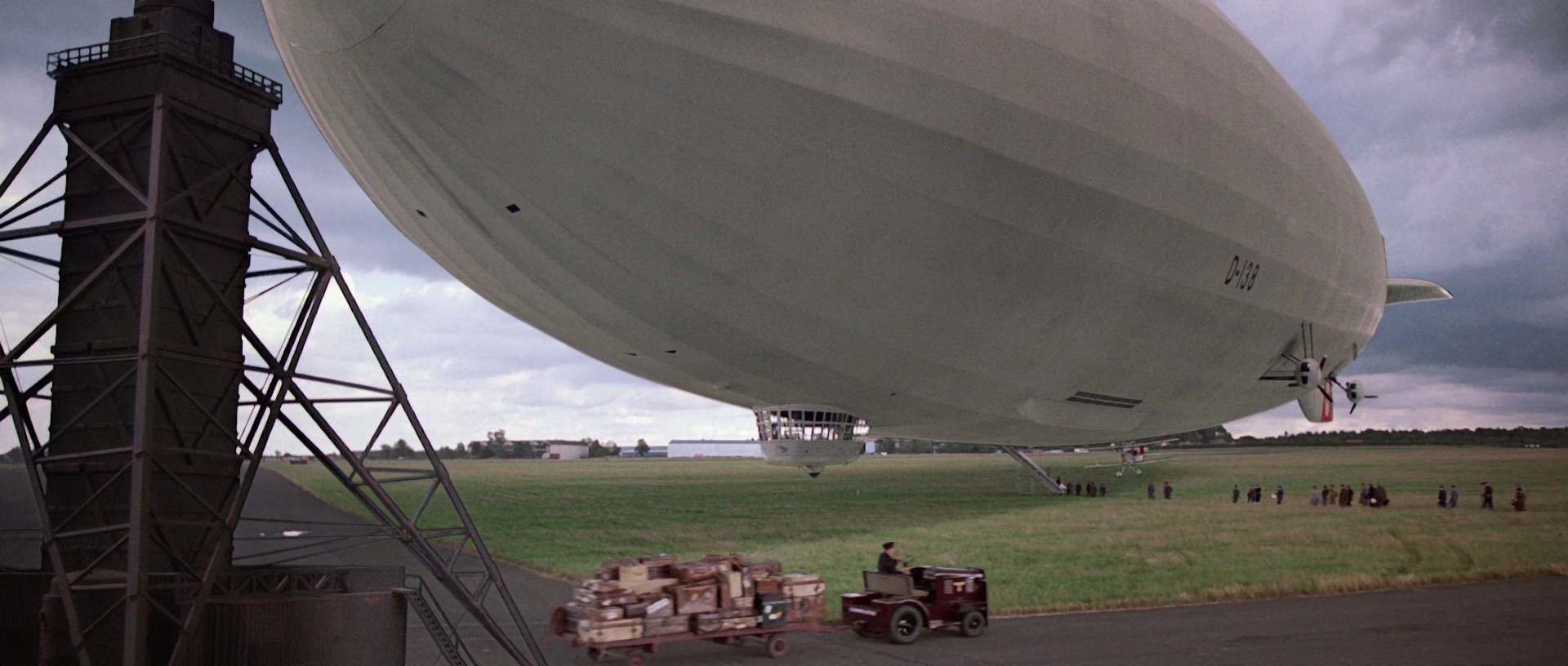 Attempting to head out of Germany after their brief stop-over in Berlin to recover the grail, Indy and his father intend to board a Zepellin; but unfortunately Vogel-aided in part by another guy (Played by Indy's fight scene opponent in the last two films-Pat Roach-who in a deleted scene, was still on the plane and attempted to catch the Joenses as they made their escape attempt), are trying to search for them. So Indy improvises, probably knocking a ticket guy out and stealing his clothes, once again illustrating Indiana Jones's slightly clumsy use of disguise, which of course made it's first appearance in "Raiders", and was demonstrated as well in the scene immediately before this one as well. Here, it's kind of clear that like one of the outfits he tried to steal in "Raiders", it's not quite the right size.
Indy's able to get the drop on Vogel, and of course we have the hilarious "No ticket!" moment. Here's another detail you might have missed though-The German newspaper Henry Jones is reading is upside-down (possibly part of the reason Vogel spotted him in the first place!).
The Steal Beast
The Climax of the film features one of my favorite Indiana Jones action scenes, as Indiana Jones tries to get his father out of the Mark VII Tank. The first part of the chase is Indy using his horse to quickly dodge the blasts of the tank, literally running circles around it and managing to have the tank accidentally ram one of the other transports-which the very angry Vogel simply blasts off and runs over. Indy then uses the simplest of weapons-a rock-to jam one of the Tank's smaller turrets, causing a backfire which at least gives him a bit more of an edge.
Then it's mano-a-mano with him vs Vogel, although Indy runs out of bullets, and then has to deal with another group of troops, although his quickly procuring a luger leads to a comic moment where he manages to shoot through them like butter. However, Vogel soon gains the upper hand, and we're treated to yet another pretty brutal Indiana Jones fight, with Vogel smooshing Indy's head against the tank's treads. Indy's accidental knocking out of the periscope guy mocking him, however, allows his father to get the upper hand….using a pen.
Small note about periscope guy; that's actually Nick Gillard, the stunt guy probably responsible for a good chunk of this sequence. He'd later become well known for his work on the Star Wars prequels, which, despite a lot of other criticisms, received almost universal praise for their lightsaber battles.
Nick Gillard even had a brief cameo in Episode III, as a Jedi  "swordmaster" who becomes one of Darth Vader's early victims.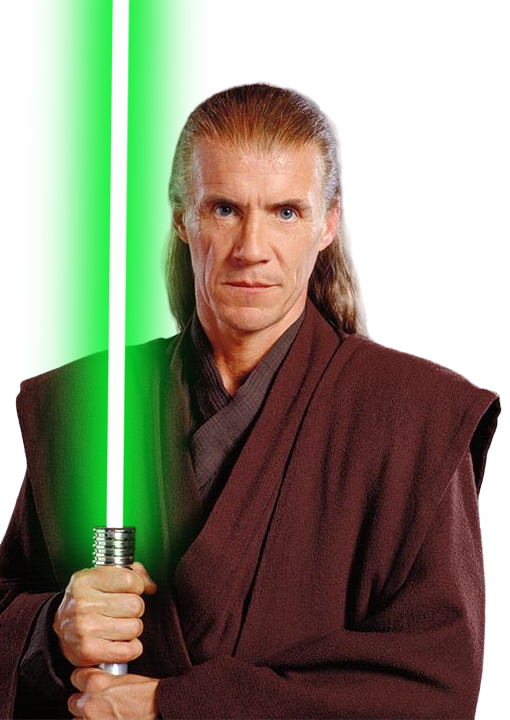 We get a nice whimsical moment with Henry using a pen's ink to stun one of the german soldiers, with Marcus remarking "The pen is mightier than the sword"….
with Henry than blasting away Vogel's reinforcements.Unfortunately, although it frees Indy from Vogel's grip, it also knocks him over to the turret he busted up, which his bag also gets caught on….and then against a literal "rock and a hard place". Like the scene where Indy is dragged by the truck in Raiders, and him trying to slow his mind car in Temple of Doom, this is one of those real "That's gotta hurt!" moments. Thankfully, salvation comes in the form of Marcus knocking out one of the other guys inside the tank, whose ricochet from a misfire kills the Tank's driver, steering Indy clear of some really nasty rocks.
Indy temporarily gets the upper hand again (To the tune of Raider's march, naturally), managing to check on his pop, who remarks "You call this archaeology?" (As he said before, "The quest for the grail is not archaeology!")
The scene ends with Sallah coming to the rescue after Henry Sr. is knocked over by Vogel, who delivers a few blows to Indy via his brass knuckles, with Indy in turn giving him something even worse, smashing his head against the hatch, before Indy realizes it's time to abandon tank. Vogel meets a pretty bad end, much like Indy's "sparring partners" played by Pat Roach in the previous two films, both played by Pat Roach (although not quite as bloody). It's quite a thrilling scene, with some fantastic stunts and also great score from John Williams.