The group lands on the 'refining' planet Savareen, and Lando is pretty much upset by the cost of the trip-his droid co-pilot, and the damage to his ship. "I hate you" he says to Han, to which Han replies "I know".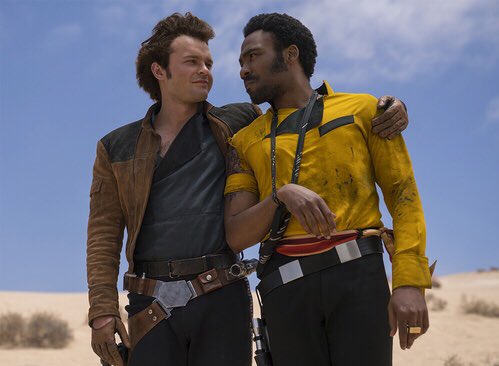 The scene is of course a callback to the classic Empire Strikes Back moment…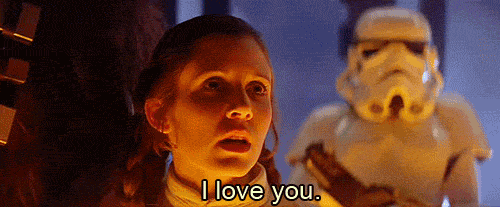 Which of course was also given another inverse callback in "Return of the Jedi".
Shortly thereafter, the Cloud Riders show up, and Lando gets the hell out of dodge.
However, it turns out that the Cloud Riders are in fact a Rebel cell, and Enfys is actually a teen girl, played by Erin Kellyman.
Not only that, but one of her lieutenants is Teazel, one of Warwick Davis's many Star Wars characters, making this the first of Davis's characters that he's reprised since Wicket. Weazel was one of Watto's buddies at the Pod Race, but apparently he fell on some hard times once the Empire took control of everything and decided to join the Rebels.Also he played a different character in "Rogue One", which was also part of a Rebel cell, although a somewhat more messed up one (Saw's faction).
The concept of Han having an early, if small, role in the formation of the Rebellion is something that's also used in AC Crispin's trilogy, which had Han's former girlfriend ultimately become one of the first leaders of the alliance, and killed while stealing-you guessed it-the Death Star plans. (The comic series Underworld, which I covered a few weeks ago, also dealt with that).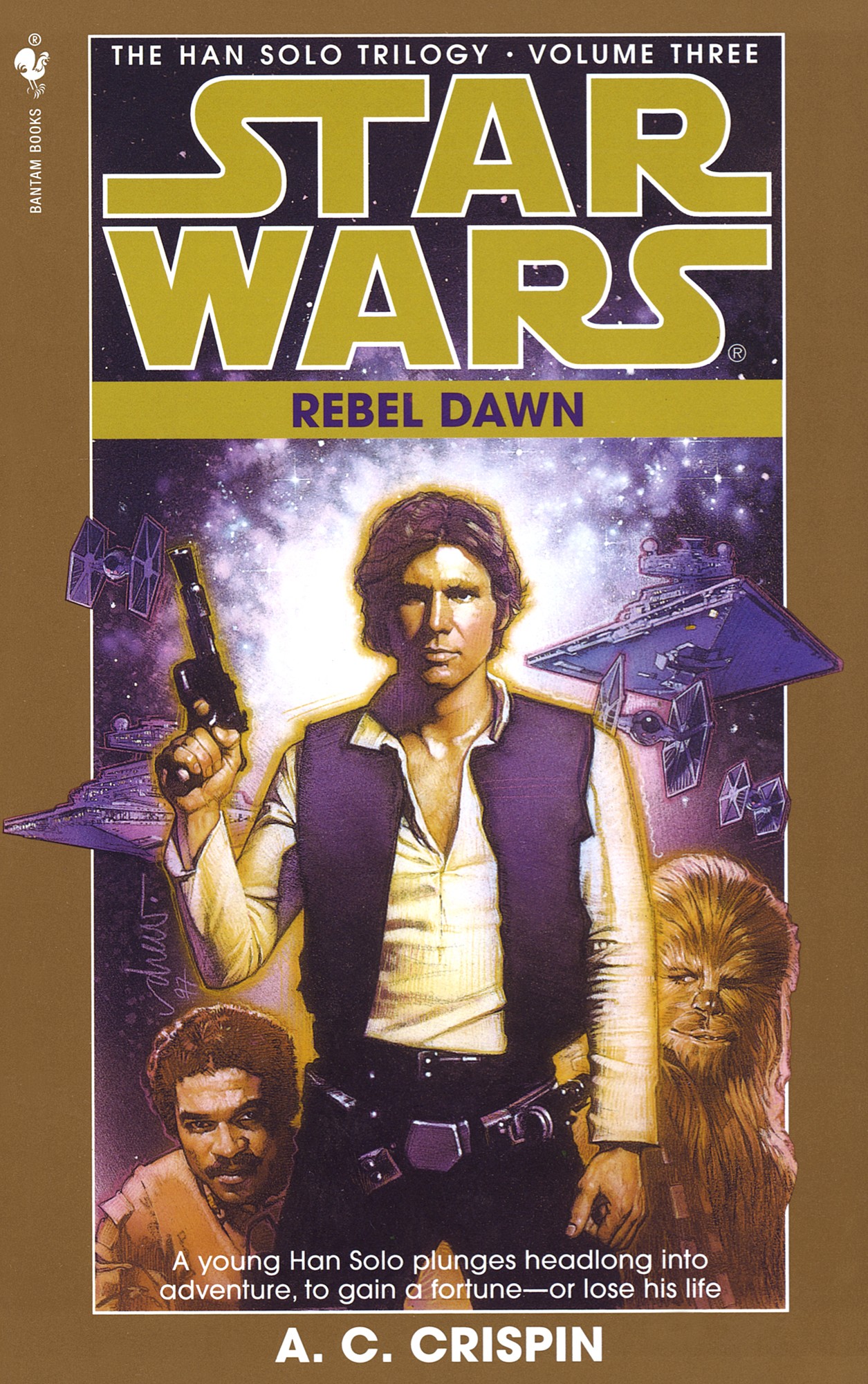 Basically Han agrees to help the Rebels by giving them the Coaxium, and fool Vos with a fake shipment. However, Vos already knows that it's bogus, thanks to Beckett.  However, Han already anticipates the betrayal, and the Cloud Riders are able to ambush Vos's men on the group. A fight then breaks out while Beckett flees with Chewbacca, and Vos has these interesting red daggers, another case of the not-quite-lightsabers the film uses. Although the red color not only invokes the name "Crimson Dawn" but also might be a small hint as to who runs Crimson Dawn….
Qi'ra eventually saves Han by killing Vos, and Han leaves while she says she'll catch up.
However, she decides to make a holographic call to the real leader of Crimson Dawn-none other than Darth Maul, in a scene that perhaps was the most confusing to casual moviegoers. Film-wise, Maul is seen cut in half in "The Phantom Menace".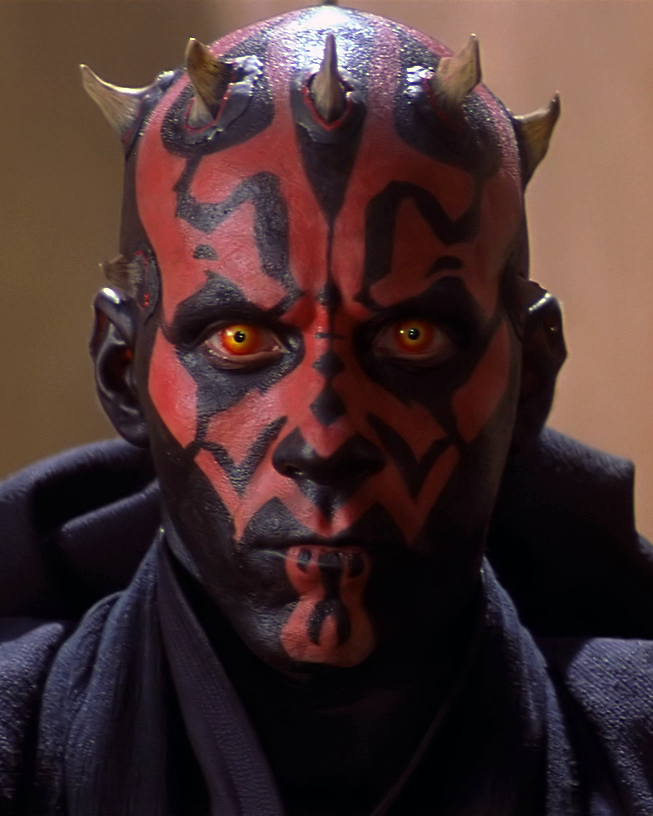 However, the Clone Wars series brought him back, revealing that he wound up with some robot legs, and that he also had a brother (Savage opress). After going nuts for a bit, he was mentally healed by his mother on Dathomir, and then set about doing various organized crime things during the Clone Wars, (and has a few rematches with Kenobi)one of which brought him to the attention of his former master, whose plans had evolved beyond Maul at this point.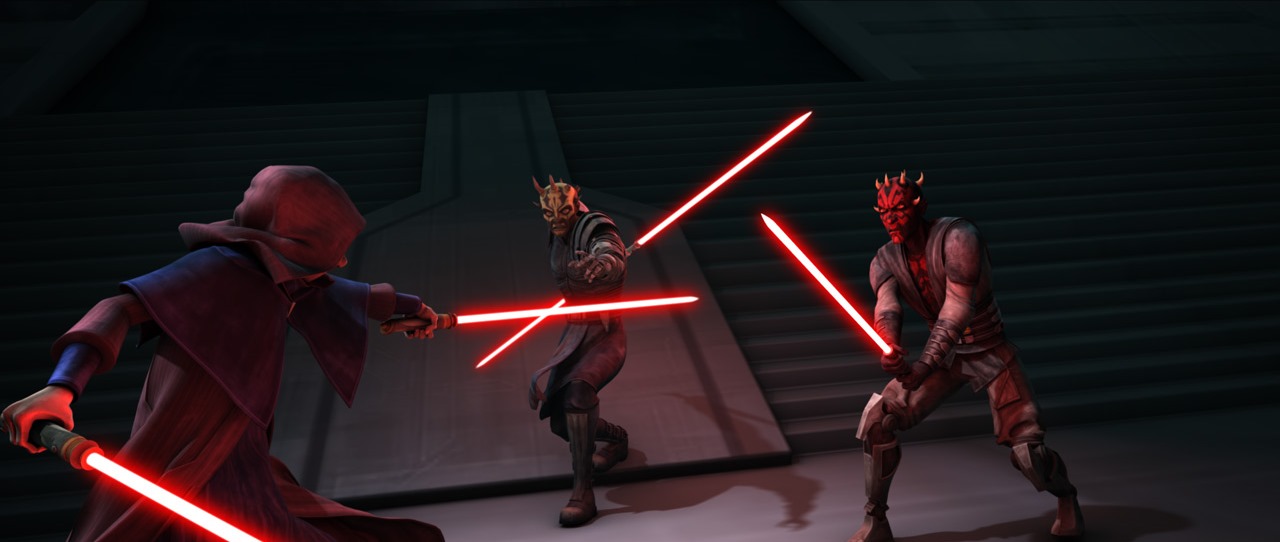 After this, Maul continues his organized crime activities, and that's the point where we are in "Solo". The rest of Maul's story is pretty much already been told, in "Rebels"-he winds up on the planet Malachor. After escaping, he eventually winds up on Tatooine again, once again facing his enemy, Obi-Wan, who kills him before he can reach Luke.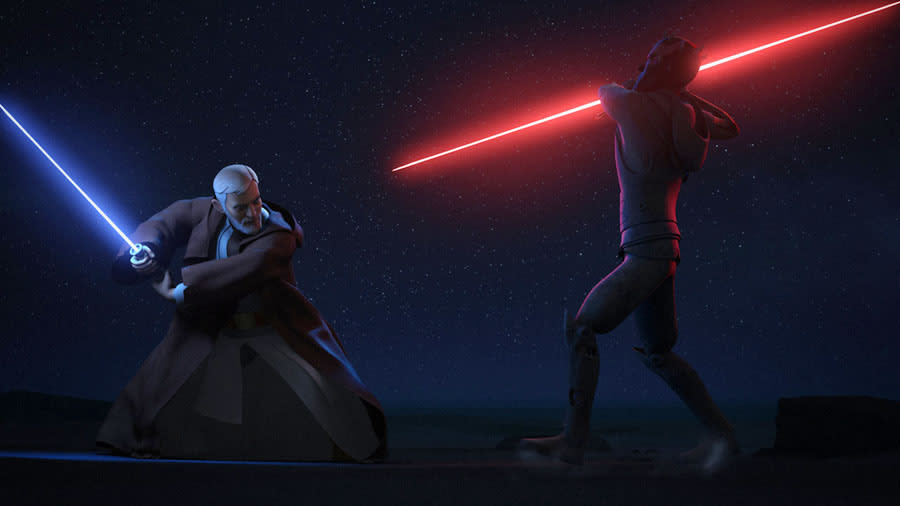 Qira just decides to leave with Vos's ship/fortress, probably realizing that with her duties with the Crimson Dawn revealed Han would never love her again, or perhaps knowing that crossing Maul-who orders her to Dathomir-would be a very bad mistake. It's kind of unclear what happens to her. It's possible there will be "Solo" sequels but it's not looking good with the Box office of this film. Maybe a novel or comic down the line will deal with her fate, if the movies can't.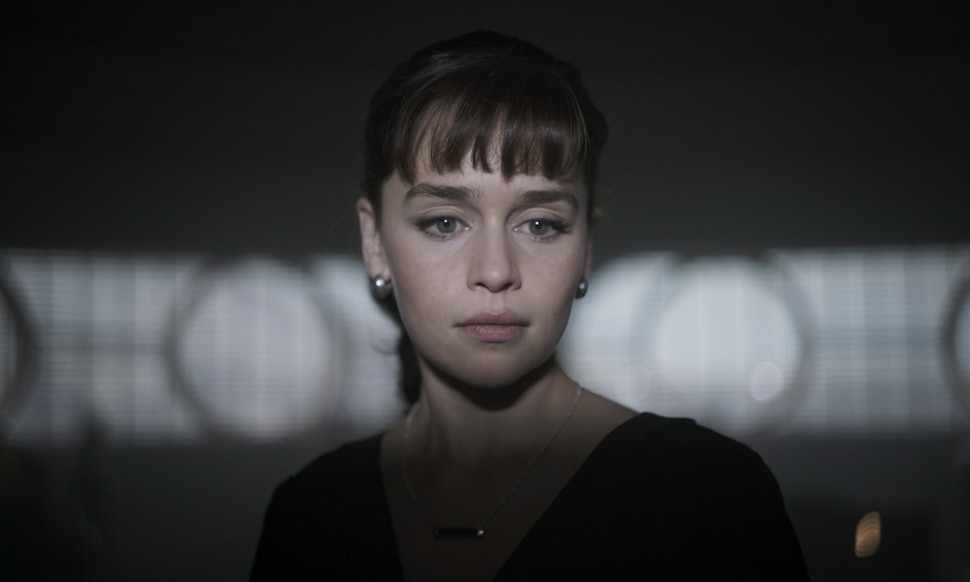 Han, in the meantime, confronts Beckett….and of course shoots first. The two have a short conversation, but Han shoots him (first!), although Han seems  somewhat agonized by the decision and holds him as he dies…
Something he definitely wasn't later on in the timeline with Greedo. (Then again Greedo was pretty much fried anyway). Although whether Han shot first or not depends on what version of Star Wars you're watching.
After declining Enfy's plea to help with her rebellion, (something which he'll of course, eventually reverse-makes you wonder if they ever met again?) he decides to have a rematch with Lando on a sort of jungle planet (Lando here is trying to charm someone with another anecdote that uses terms from the old Lando novels, again). Here we get a callback to ESB, with Han hugging Lando, although in this case, Han uses the opportunity to take Lando's cheating device literally off his hands….and he's able to win the Falcon.
BTW Lando's outfit here is even more loud than his other one, with a kind of tacky pattern on it showing what appears to be some sort of glider underneath two suns. (Couldn't find any in-film pics so I settled for this).
Now taking their rightful place as pilots of the Falcon, the two set upon a job that Beckett hinted at, with a gangster on Tatooine.
Of course it doesn't take much thought to know who the gangster is….
So that's Solo. Unfortunately, it's probably one of the weaker Disney Star Wars efforts. While it's got a decent cast, some nice additions to Star Wars lore and nicely incorporates elements from the "Expanded Universe" into it, but Alden Emmerich doesn't quite have the charisma of Harrison Ford or the presence, which I think unfortunately hurts the film. Also, although it doesn't really incorporate much of the Jedi/Sith/force aspects of the larger saga, it still does feel a bit 'recycled' in some aspects, a criticism often applied to Disney's films-the Kessel Run sequence in particular seemed to be a bit of a "Greatest hits" thing. It's a bit unclear if any of these problems were due to the film's director drama, or some other aspects. Unfortunately, SOLO wasn't a huge hit, and Disney seems to be recessing their Star Wars release strategy at this point, although Episode 9 is still on track for a 2019 release and there are other projects in the pipeline apart from the "Story" films.