Sony and Marvel's Spider-Man is an exclusive title for the PS4 released earlier this fall, to great reviews. It's far from the first Spider-Man game, of course-a series which has spawned some great games in the past (The ps1's two games of course, and the much celebrated Spider-Man 2 movie-based game) as well as some more iffy ones. It's also Marvel's first major console release based entirely on their heroes in a while (There was the crossover game Marvel vs. Capcom infinite, however).
Like most games these days, Spider-Man has an open world-although a familiar one, Manhattan, which of course has many of the existing landmarks-Times Square, the Empire State building, central park but also some unique buildings as well, such as Avengers tower and of course the many Oscorp facilities. Like many other open world games, there's of course multiple easter eggs, challenges, side missions, skill trees, towers that reveal more of the map's visibility etc. and unlockable suits and upgrades (unfortunately, Spider-Man's black costume-the one closely associated with 80's Spider-Man and later Venom-is not yet available, although there are plenty of others, including Spider-Man's Marvel cinematic universe looks.
The game's use of combat and gadgets is a bit like the Batman arkham series, although Spider-Man's webswinging is much more smoother and free than Batman's grappling, and pretty much a number of the gadgets are based on Spider-Man's webbing (with a few exceptions). Also, while fast travel is an option in the game (Which leads to some funny scenes of Spider-man taking the subway trains), Spidey's web swinging is fast and efficient way of getting around as well-and far more scenic.
The game also has a number of logic puzzles, although these can be skipped.
One thing that might disappoint gamers is that some of the game's largest action sequences are somewhat dependent on "QTES" (Quicktime events)-where one has to press a button quickly in order for a certain action to happen, and there isn't much freedom of movement. However, it doesn't happen that often and the rest of the gameplay more than makes up for it.
The game also has a fun photo mode where Spidey can be posed. There's also side missions where Spider-Man can photograph landmarks, although he's not doing it for the Bugle….(more on that later).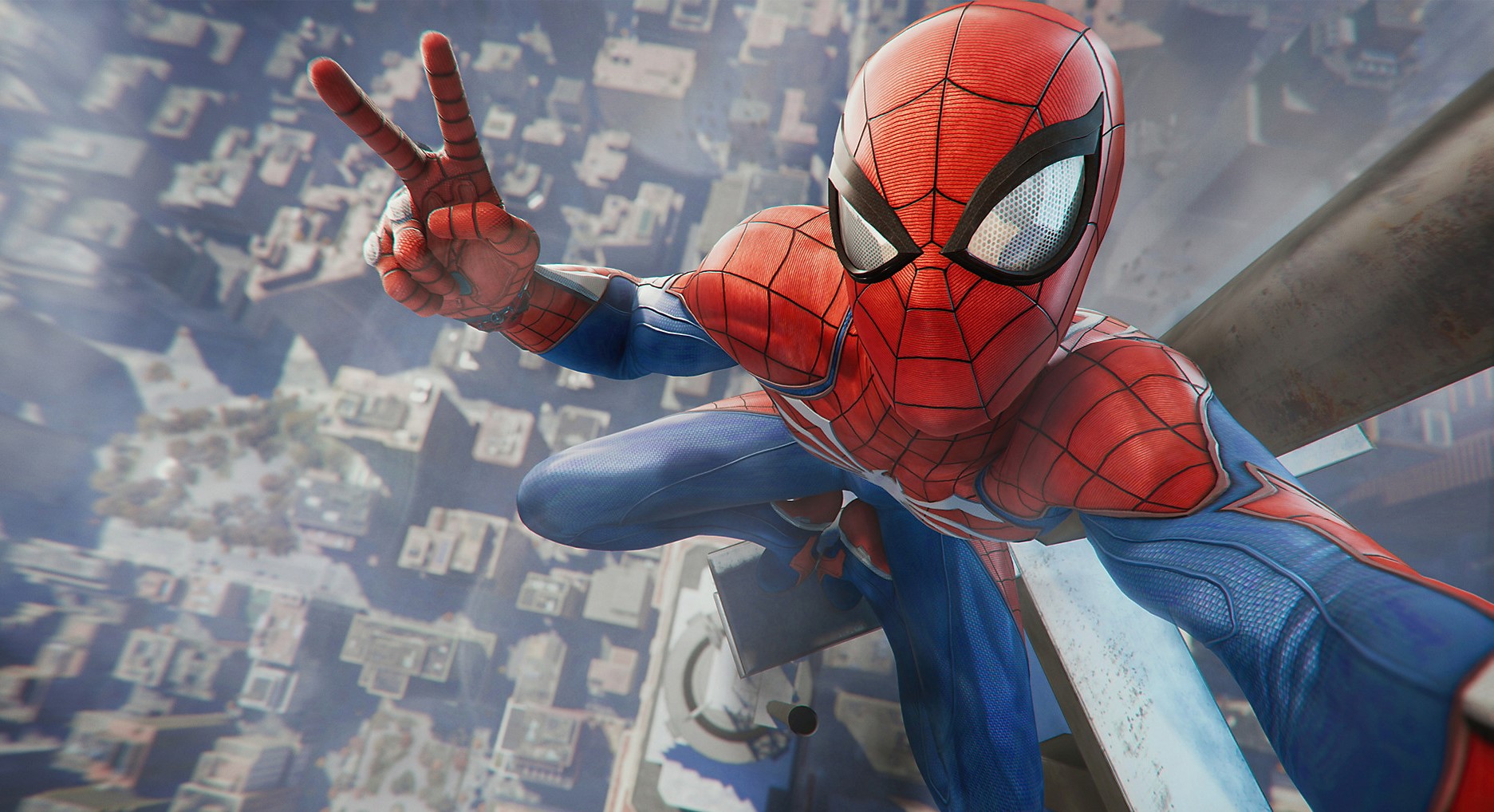 Naturally of course, the game has Spidey's witty banter.
The game-set in it's own Spider-Man "Universe" of sorts-draws inspiration from a number of Spider-Man sources. Like most of the games and current comics, Spider-Man has been established in the city for nearly a decade, although certain parts of his 'world' have yet to form. The main plotline is sort of heavily based on the "Brand New Day" storyline from the comics, which largely revamped Spider-Man after his marriage and revealed identity was wiped away in order to save Aunt May (Long-and controversial-story there).
Brand New Day attempted to give Spider-Man fresh new villains, allies, and even girlfriends. One of them was Martin Li-who, outwardly is a philanthropist and runs the FEAST center, a homeless shelter where Aunt May volunteers (May here, like in most recent Spider-Man adaptations and the "Ultimate" comics, is portrayed here as middle aged as opposed to her regular comic incarnation, who is often seen as quite elderly and frail, although that's also been modified a bit in recent years)
Li however is also Mr. Negative, a gangster who has "negative " powers to influence others, and runs a gang known as the demons.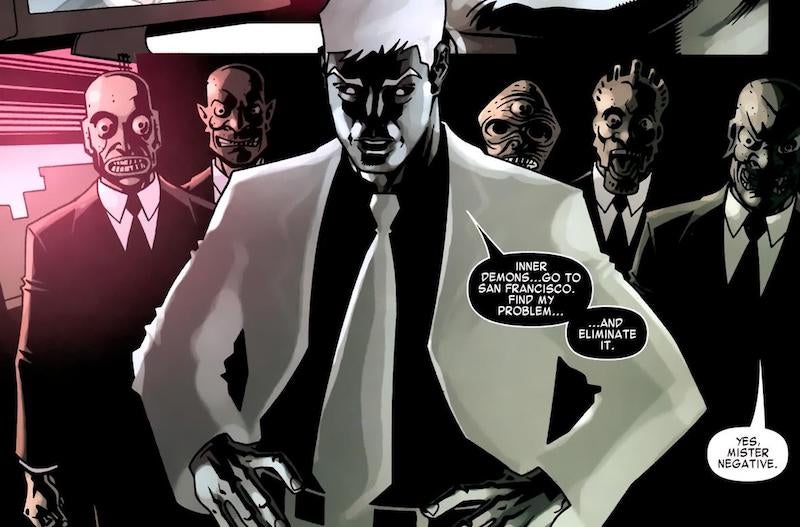 This particular Spider-Man also works well with the Police force, with his main ally being Yuri Watanabe, another "Brand new Day" character. Although comics Yuri eventually becomes a vigilante herself, while Spidey's relationship with her here is a bit more like his relationship with the late Jean Dewolff in the comics, except maybe a bit more harmonious (although Yuri does find him a bit annoying).
In something that seems a bit borrowed from the movie Spider-Man 2. Peter is working under a seemingly benign Otto Octavius as his lab assistant and protege (although they have a much closer relationship here than in that film) instead of his usual Daily Bugle photographer job (Peter quit the bugle after J Jonah Jameson started attacking Spider-Man; something he still does via podcast in one of the game's fun easter eggs). Of course this all works out as much as you'd expect….
Li and Octavius also have a bone to pick with Norman Osborn-here, not yet the Green Goblin, but actually mayor of NYC. Naturally of course he has some deep, dark secrets.
Other members of spider-man's rogues gallery also have part to play-the game begins with Spider-Man taking down the Kingpin (which also unfortunately leads to a power vacuum for Li to take control of the criminal underworld).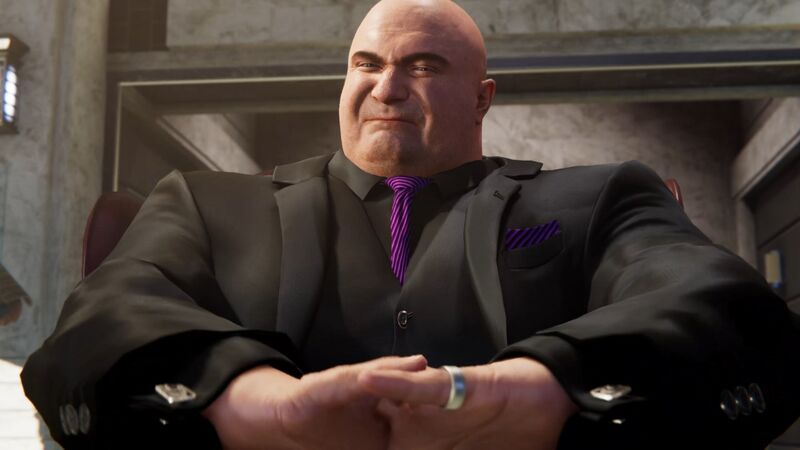 and of course the Sinister six (with Li among it's number, as well as another character I won't spoil.)
Shocker and the Taskmaster also have small roles in the game as well.
Of course there are several other allies apart from Yuri and Aunt May. Mary Jane is in the game, although she's more the "girl next door" type seen in the Raimi films (well, to start at least) and the Ultimate comics…
…rather than the supermodel/party girl from the mainstream comics.
In fact, she's actually a reporter for the bugle, quite different from many of her other incarnations.
The game also has Miles Morales, who first appeared as the second Ultimate Spider-Man, but in 2015 became part of the regular Marvel Universe after the Secret Wars event, and is now popular enough he's getting his own starring role in an animated movie.
Both characters are playable for short sections of the game-mostly involving stealth, as in this game, they don't have super powers (…yet).
Overall, Spider-Man PS4 is a fantastic game, one that's sure to please fans and gamers alike, and the best Marvel game in quite a while.